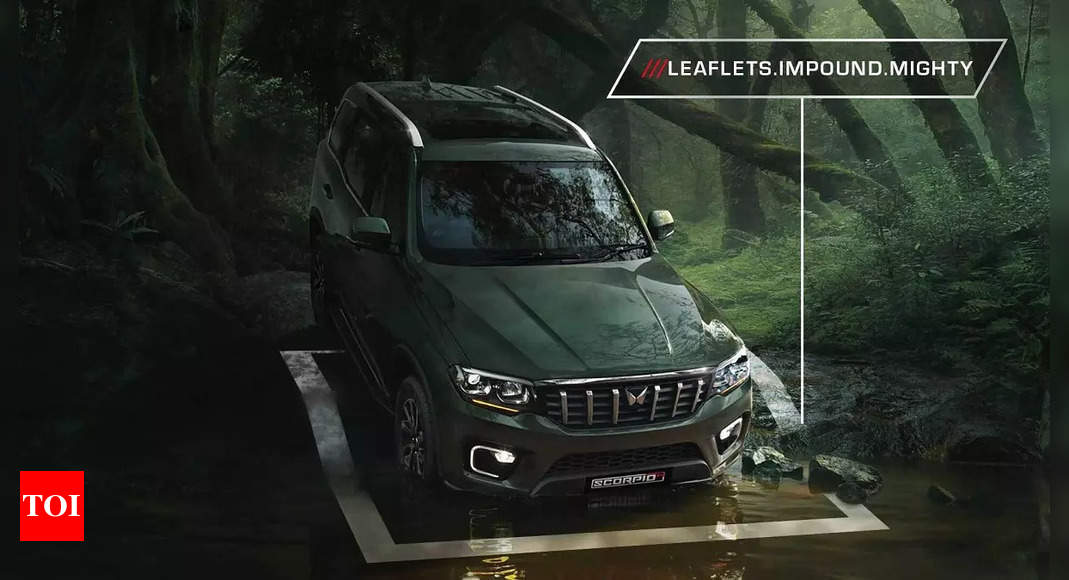 what3words location service: which cars and bikes have it, how does it work without the Internet?
Location service what3words is now available with vehicles from several manufacturers in India, from TVS Motor Company to Mercedes-Benz. What's unique about "always-on" global location technology is that it doesn't rely on an active data connection. We reached out to Chris Sheldrick, co-founder and CEO of What3Words, to find out more about the brand's expansion into India and tying up with OEMs to make this technology available on more cars and bikes.
Chris Sheldrick, CEO and Co-Founder, what3words
What is what3words and how does it work?
The what3words database is stored on board the vehicle, so you do not need a telephone connection to consult it remotely. You just need the GPS signal for your location. A what3words address provides an easy way to communicate very specific locations. what3words mapped the globe in a 3m x 3m square grid and assigned each square a unique combination of three random words, known as a what3words address. Every gateway, stadium entrance, beach vantage point and unmarked roads and tracks around the world have their own three-word address. For example, Gateway of India is at ///holiday.surprises.design.
what3words is now available on JLR cars, Tata Engines, Mahindra, but also the two-wheelers of TVS Motor Company. Where did the what3words story in India start and how has it evolved?
Our story in India begins in 2019, and since then the adoption of our system has grown steadily.
Major car manufacturers Mahindra, TVS Motor, Triumph Motorcycles, Tata Motors, Jaguar, Land Rover and Mercedes-Benz have integrated our technology so their drivers can easily navigate to precise destinations. Logistics companies such as Shipyaari, Vamaship, Sequel Logistics also use what3words to ensure goods are delivered to the right place every time.
Medulance and Maharashtra Government Emergency Medical Ambulance Services "MEMS Dial 108", also use what3words to enable faster incident response times for patients in medical emergencies.
And every Pizza Hut store across India has listed its what3words address so people can get their pizzas while they're still fresh and hot!
People all over India use our free app to meet friends, find hidden gems or meet at crowded events. In fact, we have seen a 183% increase in users in India over the last year.
India has the second largest population of internet users in the world. Was penetrating this market more difficult or not?
Changing human behavior and challenging the status quo in any market and in any category is a challenge. But the beauty of what3words is that when people who struggle with addresses and those who are optimistic about new technologies see our solution, they start using it immediately. This is especially true for India – as what3words is available in over 50 languages, including 12 South Asian languages: Hindi, Marathi, Tamil, Telugu, Bengali, Kannada, Nepali, Urdu, Gujarati, Malayalam, Punjabi and hate.
India is a key market for us – large, fast-paced, receptive to new technologies and hampered by poor addressing. It is a country that is perfectly suited to our solution. Our mission is incredibly unique to our company – to change the way people around the world communicate their location. We want people to see and recognize a what3words address on a business card, e-commerce checkout, contact page, we want them to type it into search bars, post it on social media or say it to a voice assistant.
Becoming an indispensable part of everyday life is a huge opportunity – and the adoption of our technology in India to date shows that there is enormous potential in this market.
Being the fourth largest automotive market, is India a priority market for what3words, and what is the approach to developing business here?
The automotive industry is an incredibly exciting field for us, and our technology has been incorporated into in-car navigation systems for voice input powered by some of the world's leading automakers including Subaru, Lotus, Mitsubishi and Lamborghini.
The reason for this is that most people can remember at least one frustrating experience where they tried to enter an address into a car's navigation system. They are often cumbersome and tedious to enter, especially by voice, and even once you've entered a building number, address, and postcode, you may still find yourself trying to figure out exactly where the various entrances or parking lots.
Postal addresses can also interfere with navigation systems, especially when entered by voice. They are generally inaccurate, with ZIP codes and street addresses covering large areas, making it difficult for drivers trying to navigate to specific locations such as specific building entrances, new unaddressed buildings and isolated residences.
what3words offers a simple and effective solution to these problems, and the benefits our technology could bring to automotive partners were immediately apparent. Our system allows you to simply say or type three words – a what3words address – to specify a specific destination.
India is home to some of the most renowned automotive brands in the world. And alongside our existing Indian automotive partners, our end goal is for every car, not just in India, but globally, to integrate what3words into their navigation systems so that any driver can navigate to any destination using only three words.
The partnership with Tata Motors was announced in 2019. Since then, now is where partnerships like JLR and Mahindra have unfolded. Like most industries, how has what3words been affected by the pandemic, and have the company's operations and revenue returned to pre-COVID levels?
As the world began to adjust to a new way of life, global lockdowns did not hinder the company's growth. We have seen huge growth in the delivery industry as people have turned to what3words for deliveries. In fact, from April to August 2020, global usage increased by 430%. At the same time, the number of our revenue-generating business clients has exploded. For example, the use of what3words by UK retailers increased by 1000% between March and November 2020 as online shopping soared.
In India and around the world, logistics and e-commerce have become a priority for us, and still are. Companies such as Imagine Online, Nirmalaya, TWF Flours, Evocus H2O and Dorje Teas have adopted our technology so their users can enter what3words addresses into their checkouts for hassle-free deliveries. Logistics companies Shipyaari, Vamaship, Sequel Logistics use what3words to deliver goods accurately and efficiently.
Future partnerships and alliances in India
Lots of exciting things happening in India right now, our TV commercial is running and we have some very exciting partnerships in the works. We continue to talk to the most forward-thinking companies to make what3words an integral part of their platforms and systems.
Ultimately, we're on a mission to help everyone everywhere talk. The plan is to maintain the momentum and continue to grow, not just in India, but all over the world.
How does what3words improve the user experience, and can it be more efficient than an internet-connected service?
what3words is designed to solve problems caused by misaddressing and to this day is used by millions of people and thousands of businesses in a multitude of different ways. From emergency services to car manufacturers, logistics providers, on-demand food delivery services and e-commerce payment pages. We simplify processes for people everywhere, whether it's navigating to a hidden gem with no address or zip code, meeting a friend at a busy park, or directing emergency services directly to the scene. of an incident. .
And when it comes to internet connectivity, our technology works completely offline, making it ideal for use in areas with weak or poor data connection. India is home to bustling megacities and vast areas of unaddressed land, so this feature can be invaluable in cases where the signal often fails.
Plus, when it comes to navigation, our technology provides an extra layer of precision. Popular mapping apps are a great navigation tool. Unfortunately, when you type an address in the search bar, it's often difficult to locate it or the pin falls in the wrong place. what3words solves this problem by providing a very precise address – accurate within a 3m x 3m square. It's a much easier way to communicate an exact location and can be typed, spoken or written easily.
If you are given a what3words location, you can open it in the what3words app, then tap "Navigate" and select your normal navigation app to open the exact 3m x 3m of where you want to go, and get directions to this location.