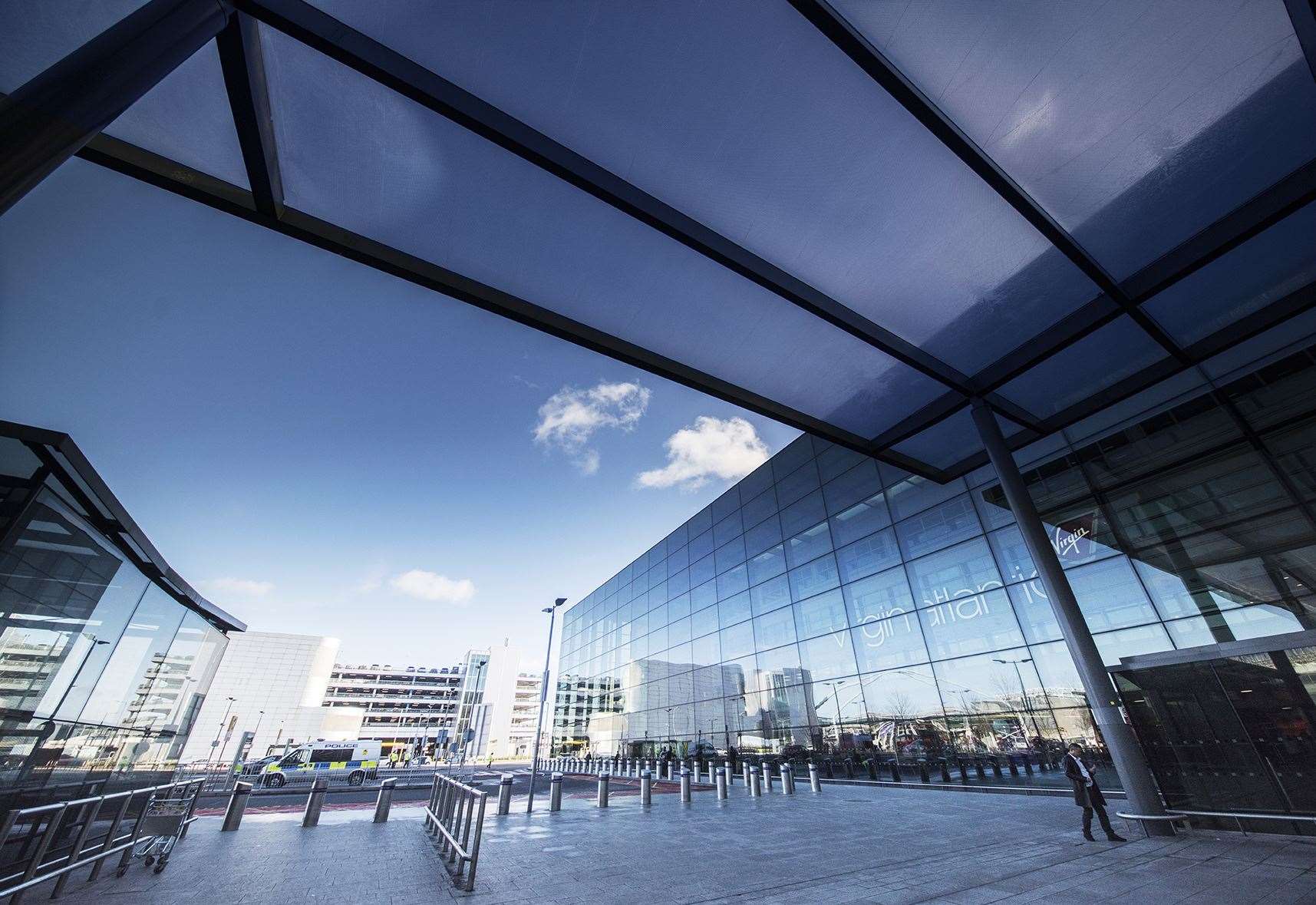 What you need to know, how to pay, and how to use free return
[ad_1]
The Heathrow drop-off fee on all fronts of the terminal begins today (November 1).
The charge was introduced as part of the airport's long-term sustainability goals and the £ 5 charge will be managed using automatic number plate recognition systems.
Funds raised will contribute to sustainable transport initiatives, with any additional income being used to help reduce overall airport charges.
However, you still have the option to drop off for free using the airport's Long Stay car parks, all of which offer free regular shuttles to the terminals.
The charge, initially proposed last year, will prevent a car pick-up and cut airport-related traffic while protecting jobs at Heathrow, which has suffered a loss of £ 3 billion due to the pandemic.
Drivers will be charged a flat rate of £ 5 per visit to terminal drop-off areas. The revenues generated by the program will contribute to new sustainable transportation initiatives at the airport.
Heathrow is the last major UK airport to introduce such a charge and it will bring it in line with all other major UK airports which have already implemented similar programs.
Terminal drop-off charges will be managed through Automatic Number Plate Recognition (ANPR) systems and will apply to all vehicles using the drop-off facilities at Heathrow Terminal.
Blue Badge holders will be entitled to a 100% discount.
Passengers will have the option of paying the £ 5 fee in advance or by midnight the day after drop-off.
Payments can only be made by card, either online or through an automated telephone service. Failure to pay will result in a Parking Charge Notice (PCN) of £ 80, reduced to £ 40 if paid within 14 days.
Passengers will continue to have the option of getting to the airport by more sustainable means such as Heathrow Express, TFL Rail, London Underground, domestic bus or coach services.
You can pay online or by phone – drivers should call 0330 008 5600.
More information on fees can be found here
---
---
[ad_2]