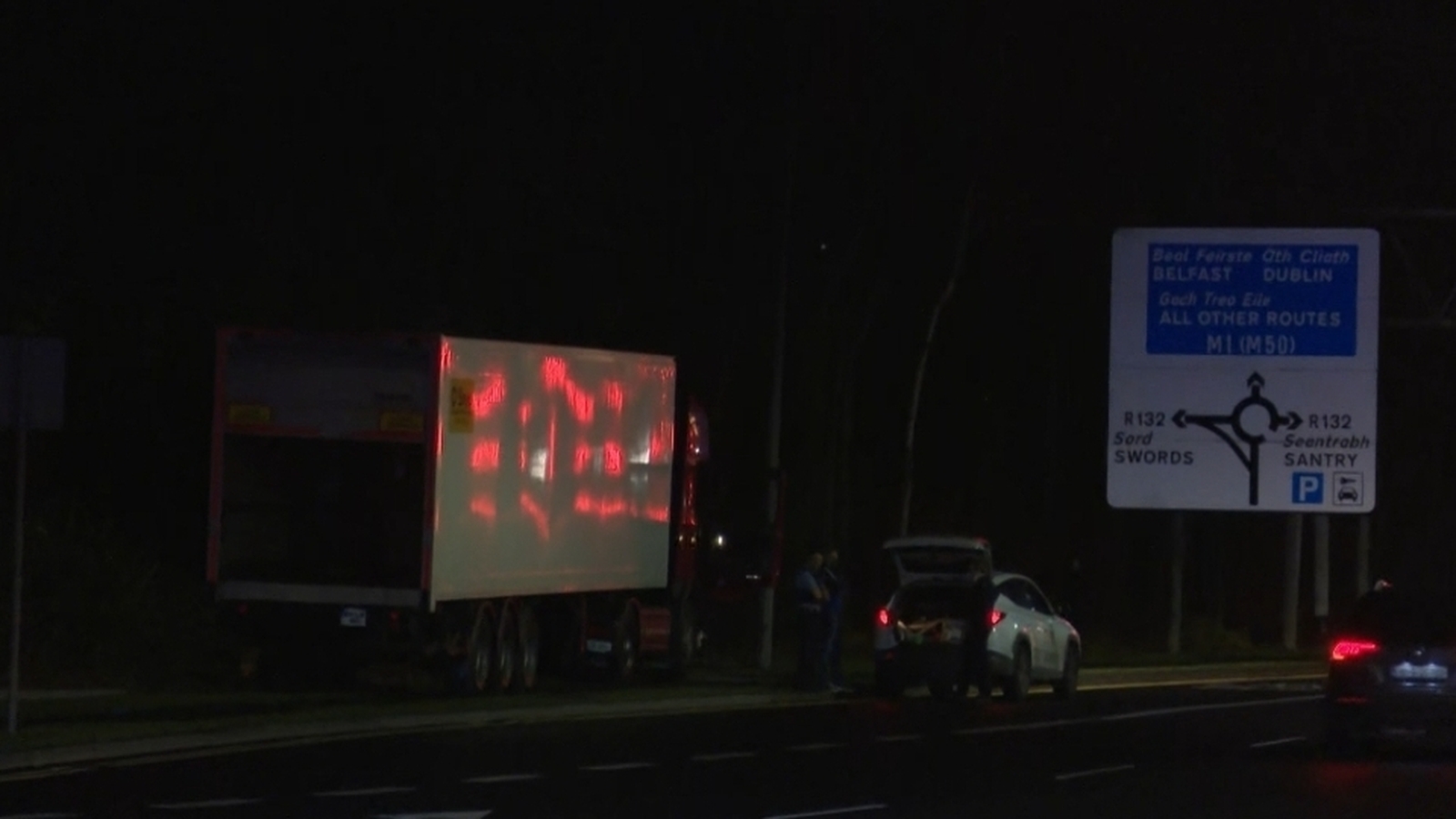 Truck collides with cars and buses at Dublin Airport
[ad_1]
Five people were injured in a collision involving several vehicles at Dublin Airport.
One person was transferred to Beaumont Hospital for treatment while the other four suffered minor injuries.
The incident happened last night when a truck collided with a number of buses and cars and a taxi driver had to be cut from his vehicle.
Dublin Airport fire and police, Dublin firefighters and emergency service personnel were present.
Gardaí is investigating the cause of the collision and one of the avenues of investigation is that it was caused by a medical emergency involving the driver of the truck.
A statement from the daa said: "A number of minor injuries have been reported, none of which are life threatening. Some of those injured have been taken to hospital."
The incident occurred just after 7 p.m. when it was heard that a large truck had collided with a number of vehicles on the departures route from Terminal 1.
The truck continued to travel on the road before coming to a stop at the Circle K garage.
A number of people have been taken to hospital after sustaining injuries in multiple vehicle collision at Dublin Airport tonight | More: https://t.co/kxr9BmFwZ9 pic.twitter.com/8zY5cEkbXO

– RTÉ News (@rtenews) 22 December 2021
The departures route and the main exit at Dublin Airport were closed and detours were in place, but they are now complete.
In a statement, Gardaí said: "At approximately 7.20 pm tonight… a truck struck a number of vehicles outside Terminal 1 and on the departure route from Dublin Airport.
"A number of cars were damaged and it is understood that a number of people were slightly injured."
Flights to Edinburgh, Manchester, London, Birmingham, Chisinau (Moldova) and Iasi (Romania) were to take off from the airport.
There were also planes arriving from destinations such as the North Pole, London, Amsterdam, Warsaw, Paris and Munich.
Aircoach said some of its services could be delayed.
"I could see a big pile of cars"
Lauren Ashton was among the passengers affected by the diversions.
She flew to Dublin Airport from Manchester with her mother to visit family in Co Wicklow for Christmas.
We need your consent to load this Instagram contentWe use Instagram to manage additional content that may place cookies on your device and collect data about your activity. Please check their details and accept them to load the content.Manage preferences
"We exited the airport on departures from Terminal 1, but we were not allowed to leave – we were ushered back inside.
"The area was completely blocked off."
Ms Ashton said they had waited almost an hour to be picked up by a friend due to traffic delays around the airport.
"We went down to Terminal 2 and saw more ambulances and guard cars there.
"There was a lot of confusion, but the gardaí was effective in reopening the tracks."
Additional reports Laura Fletcher, Moira Hannon

[ad_2]