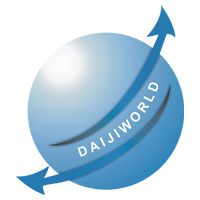 TN families protest bus terminal eviction campaign
Chennai, May 10 (IANS): Even as the Tamil Nadu government drew attention to the self-immolation of a protester, Kanniah, against the eviction campaign in the RAPuram slum in Chennai, authorities in Chengalpattu have begun the process of eviction of about 40 families for the construction of a bus terminal.
Amid heated discussions at the state legislature on Monday to protest the self-immolation of 58-year-old Kanniah, authorities in Chengalpattu district are pushing ahead with the eviction.
Residents of the three-acre piece of land that is part of the 10-acre piece of land where the proposed bus terminal will stand have protested the acquisition of the land. The land is part of a 300 acre area of ​​a government medical college and the 40 families according to Chengalpattu district authorities are staying in this place without any title deed or patta.
Sunanda, 44, who lives in a small house on the land as he spoke to IANS, said: "We have nowhere to go. What can ordinary people do when government authorities ask to leave one fine morning. We will protest against that."
The 40 families are also considering moving the court against the eviction campaign.
Chengalpattu District Collector AR Rahul Nath speaking to IANS said: "The said land was donated by a Vedachalam Mudaliar owner through a deed of gift about 60 years ago and the area was unfenced during those days which led to encroachments."
The district receiver also said the families clearly knew the land belonged to the medical school and that was why they hadn't talked about the title deeds for the past 30 years.
However, residents of the land said in unison that they would stage a strong protest against the district administration's decision to evict them from the premises.