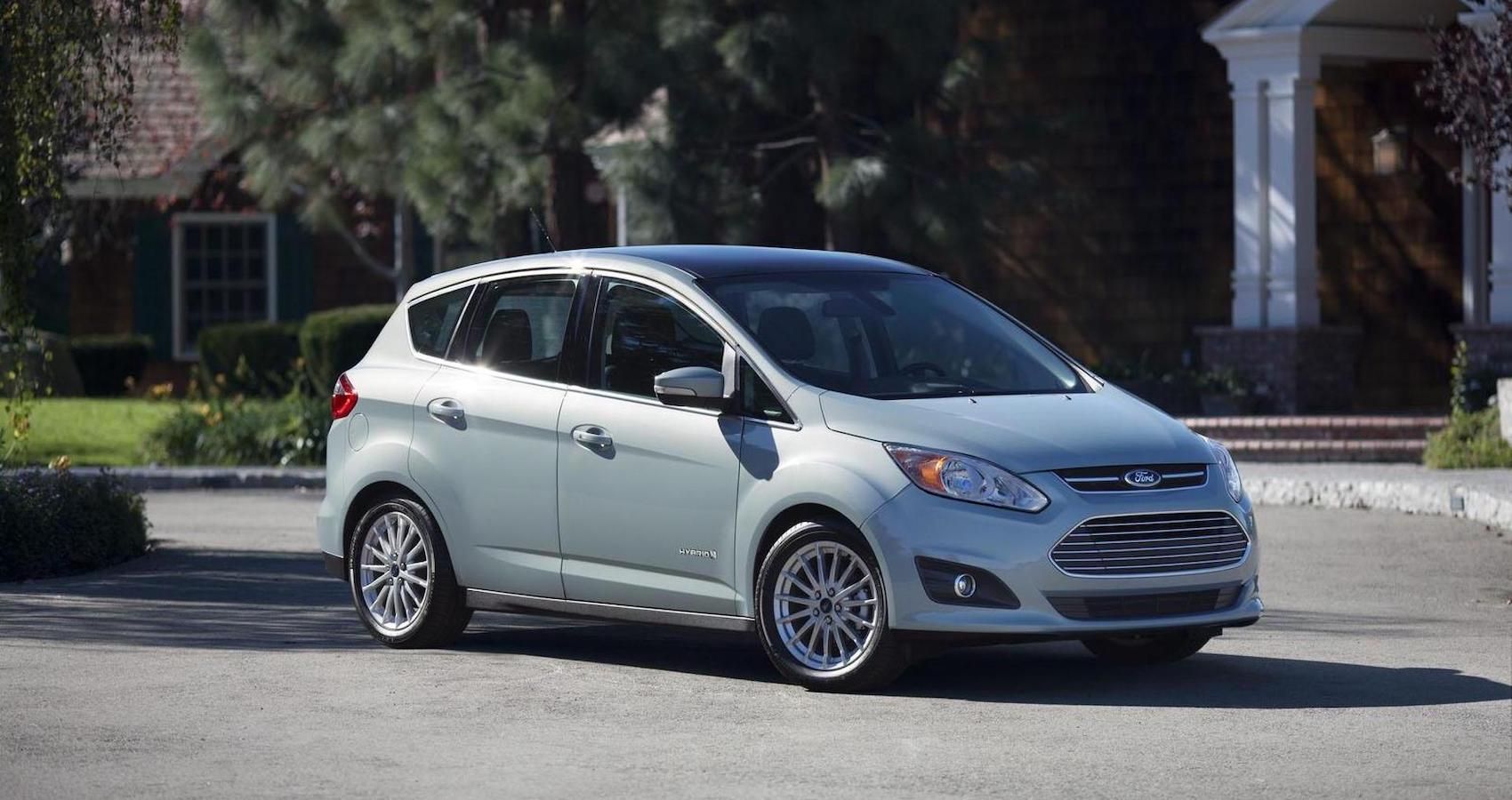 These are the best used car options for teens
Buying a car is never easy – unless you have unlimited funds and can buy any model you want without a second thought (or opt for pairs of every unit you like, as Floyd Mayweather does). But giving teenagers their first car is even more demanding. There are more than a few factors to consider before making a decision, and safety is crucial.
Inexperienced and immature drivers can find themselves in all sorts of risky situations, and no matter how much advice you give, a safe and stable vehicle will help them the most. A reliable premium vehicle can help teens gain experience on the road and stay safe in otherwise dangerous situations. But how do you know which rides tick all of these boxes?
The Insurance Institute for Highway Safety (IIHS) and Consumer Reports (CR) recently released a list of the safest vehicles for young drivers. These two entities have joined forces to make life easier for parents and help improve safety on the road.
We've dug into the joint IIHS and CR report and put together a list you can easily follow when buying a used car for a teenager.
RELATED: Why the Volvo C40 Charging is One of the Safest Electric Cars You Can Buy
Best small cars to buy for young drivers
The IIHS and CR made their top picks in several categories. First of all, all of the vehicles we'll be showing have solid ratings for front overlap, factory side, roof strength, and headrest tests. They also have 4 or 5 stars from NHTSA in front and side tests and bring electronic stability control. A curb weight greater than 2,750 pounds is also checked.
CR, on the other hand, tested the vehicles for handling and braking, so those two parts pretty much covered all the safety considerations. Now all you have to do is choose a model and find it on the used car market.
Now among the recommended small cars are Ford C-Max Hybrid (2014-2015), Mazda 3 (2014 or more), Chevrolet Volt (2014), Subaru Impreza (2015, 2018-2020), Toyota Corolla (2019 or more), the Honda Insight (2019 and more) and the Subaru Crosstrek (2018 and more). The first on the list is the most affordable option and the last is the most expensive.
The Ford C-Max is a great budget option for teens because it's fun to drive and offers decent fuel economy. But the Subaru Crosstrek is a more modern unit with lots of tech features and a more rugged appearance. The others on the list are no less worthy of your attention, as they are a happy medium between these two options in all respects.
RELATED: Why The Ram 1500 Crew Cab Is One Of The Safest Pickup Trucks To Buy In 2022
These are the best midsize cars for teens
What about mid-size cars, you might be wondering? Not all teenagers would prefer short walks. The report also considered this and suggested the following: Subaru Legacy (2013 and up) and Outback (2013 and up), Volkswagen Passat (2015, 2017), Mazda 6 (2014-2019), the Toyota Prius V (2015-2017), Lincoln MKZ (2015 and up), Volvo S60 (2018) and Audi A6 (2016-2019).
Just like the recommended small cars, the first and last model listed are the cheapest and most expensive.
What if you want to buy a big car or SUV for a teenager?
The IIHS and CR simplify things in the large car segment. The two recommended models are the Toyota Avalon (2015 and up) and the Hyundai Genesis (2016). The latter is a relatively affordable luxury sedan that comes with all the modern tech features and offers solid comfort and handling, and we recommend it too.
Now, given the popularity of SUVs these days, this list wouldn't be complete without proper used sport utility vehicle recommendations. The report cited above suggests that the best small SUVs to buy include the Mazda CX-5 (2014 and up), Honda CR-V (2015 and up), Hyundai Kona (2018, 2021), Mazda CX- 3 (2019) and the Volvo XC60 (2017).
If you still want to take a great ride, the midsize SUVs you can opt for are Ford Edge (2015, 2020), Nissan Murano (2015 and up), Chevrolet Equinox (2017), GMC Terrain (2017), Lexus NX (2015 and up), Hyundai Santa Fe (2017-2019) and Toyota Highlander (2014 and up).
In summary, the choice is yours. Whether you want to buy a small or a large vehicle for a teenager, you have many options that tick safety, reliability and many other boxes. In addition, all these vehicles are offered at more or less affordable prices, since they are offered on a second-hand market, so you won't be breaking the bank to offer a safe car to a young driver.