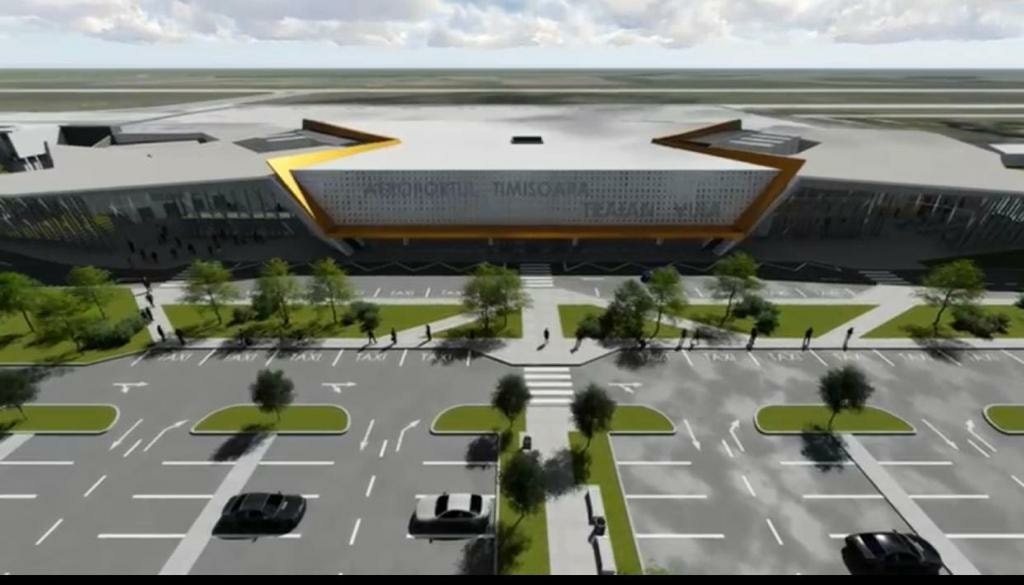 The new terminal at Timisoara Airport will be completed by the end of 2023, other local airports will also be upgraded
The Traian Vuia International Airport in Timisoara, western Romania, will have a new passenger terminal for international departures. The design and build contract was signed on May 17 and the Romanian builder is to complete the work by December 31, 2023, Transport Minister Sorin Grindeanu said.
The contract, worth 88.99 million RON (approximately 18 million EUR), excluding VAT, was awarded to the builder SC Concelex SRL from Bucharest. The investment is covered by non-reimbursable funds from the EU and funds from the state budget and airport revenue.
The new terminal at Timisoara Airport will have a constructed area of ​​12,000 square meters, six security filters, 18 check-in desks and six gates for automatic document scanning.
Last summer Timisoara Airport opened a new arrival terminal for international flights.
Romanian authorities have announced several other similar projects this year, most aimed at expanding airports nationwide. Some will have new terminals, while others will improve their existing infrastructure.
Iasi International Airport in eastern Romania will also have a new terminal at the end of 2023. The contract worth around 328 million RON (66 million euros), excluding VAT, has was awarded to Strabag last month.
Maramures International Airport in northwestern Romania is also expected to build a new passenger terminal and add additional facilities such as a new parking lot or bus station. About a month ago, the county council applied for funding for this project under the EU-funded Major Infrastructure Operational Programme.
Also in the northwest of the country, Oradea airport launched in April the tender for the development and modernization of infrastructure, an investment estimated at 81.5 million RON (16.5 million euros). EUR) excluding VAT. Flight operations were suspended between May 2 and May 15 due to work on the taxiway connecting the airport runway to the future cargo terminal.
In January, Transport Minister Grindeanu also announced the signing of two financing contracts to modernize the Transilvania airport in Targu Mures, with a total value of RON 149 million (€30 million). This project is also expected to be completed by the end of 2023.
Meanwhile, the presidents of the county councils of Braila and Galati, Francisk-Iulian Chiriac and Costel Fotea, signed a partnership in early March for the construction of an airport to serve the two counties as well as localities in the Republic of Moldova neighbor.
Investments in local airports are very necessary, especially since flying is the best option for long-distance travel in Romania and several low-cost companies operate domestic flights between major cities. The country has one of the most extensive rail networks in Europe, but trains aren't the fastest way to get around. Although they can be considered for short distance journeys, trains are not the best choice for longer journeys. A direct train journey between Bucharest and Timisoara, for example, takes almost 10 hours.
irina.marica@romania-insider.com
(Image source: Facebook/Sorin Grindeanu)