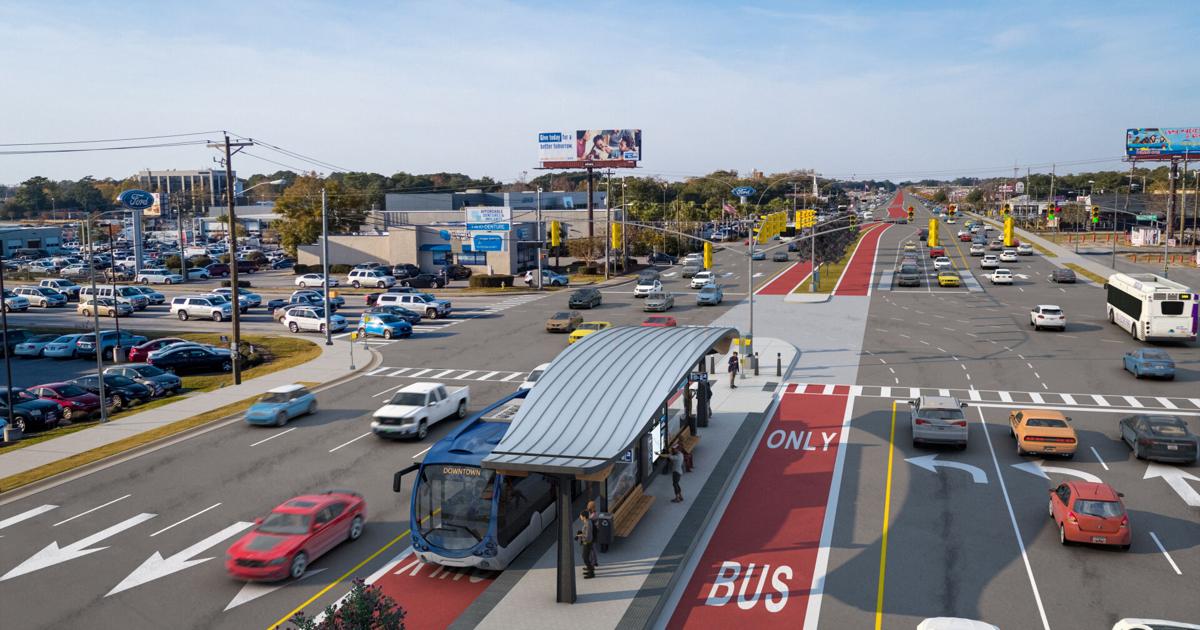 The Lowcountry Rapid Transit project now costs $625 million; federal government approves critical next step | New
The planned high-speed bus system from Charleston to Ladson, known as Lowcountry Rapid Transit, has received federal approval to proceed to the engineering phase, a critical next step.
Meanwhile, the project's cost estimate has risen from $360 million just two years ago to $625 million.
"I think we've all seen prices rise across the board in this inflationary environment," said Daniel Brock, spokesman for the Berkeley-Charleston-Dorchester Council of Governments. "As the project progressed, things changed."
He said the $625 million estimate includes projected inflation through 2030 and $145 million for contingencies, and BCD-COG doesn't believe the project will end up costing that much.
The new Federal Transit Administration approval means the board and partners can work to hire an engineering design firm and have federal authority to pay for engineering work and purchase vehicles. The new cost estimate was part of the plan and studies approved by the FTA, Brock said.
The transit plan aims to relieve commuter traffic on Interstate 26 and is expected to spur development along Rivers Avenue in North Charleston, where dedicated bus lanes would be created.
The 21+ mile rapid bus system would add needed public transit options, especially in North Charleston, where more than 8% of households do not have a vehicle.
It is hoped that the federal government will eventually contribute the maximum allowable 60% of the project cost, or $375,060,506. Local funding would come from the Charleston County half-cent sales tax.
"This is the state's first transit infrastructure project, and it's now a significant step toward reality," Mike Seekings, chairman of the Charleston Area Regional Transit Authority, said in a statement. from BCDCOG.
Bus rapid transit systems exist in several other states and are seen as a way to gain many of the benefits of a commuter rail line without the expense. A BRT line typically involves bus-only lanes, passenger platforms somewhat similar to train stations, and higher speeds and fewer stops than typical city buses.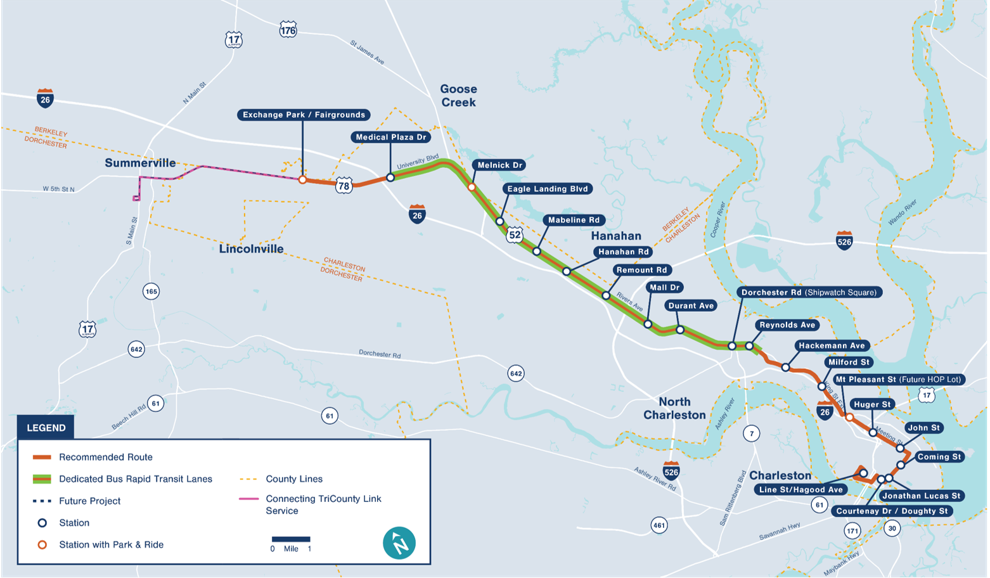 "The innovative Lowcountry Bus Rapid Transit project has the potential to improve quality of life and reduce congestion for Charleston and North Charleston," said Christie Hall, SC Department of Transportation Secretary, in the BCDCOG announcement.
The process of creating the system was not quick and there are still years to go. Studies of transit alternatives to I-26 date back to the mid-2000s, when passenger rail was considered an option.
After a two-year engineering phase and assuming federal approval for full funding, the Lowcountry rapid transit system could move into construction and open in 2028, according to BCDCOG.
The engineering phase would complete the final design of the transit system.
Reach David Slade at 843-937-5552. Follow him on Twitter @DSladeNews.