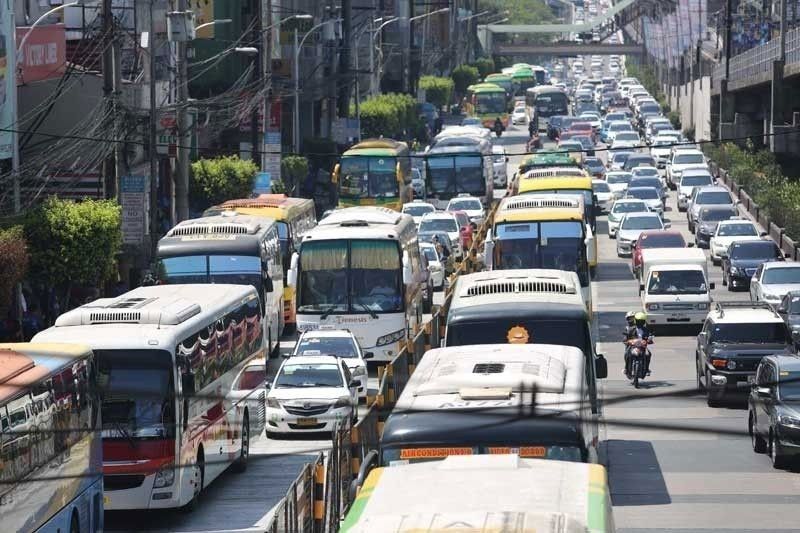 Provincial buses back on EDSA
MANILA, Philippines – The Metropolitan Manila Development Authority (MMDA) launched a two-week empty run last night allowing provincial buses to pass through EDSA from 10 p.m. to 5 a.m.
In a statement, the MMDA said the decision was based on the Interagency Task Force for the Management of Emerging Infectious Diseases Resolution 101, which details uniform travel protocols amid the pandemic.
"The Department of Transportation and the Land Transportation Franchising and Regulatory Board have given the go-ahead to allow provincial buses to operate in EDSA beginning at 10 p.m. tonight until 5 a.m.," the chairman of EDSA announced yesterday. the MMDA, Romando Artes.
Under the resolution, buses from Metro Manila bound for the provinces should use integrated terminal interchanges as transportation hubs.
Commuters currently take provincial buses that stop at designated terminals. They are then transferred to carousel buses, which are allowed on EDSA.
The empty run was announced after the MMDA-led traffic summit concluded yesterday.
Artes said among the proposals discussed at the summit are expanding the digital coding system and re-enforcing the truck ban.
"We will conduct a series of consultations to further improve traffic management in Metro Manila. Rest assured that we will thoroughly study the proposed solutions and address the concerns of commuters and the transport sector," he added.