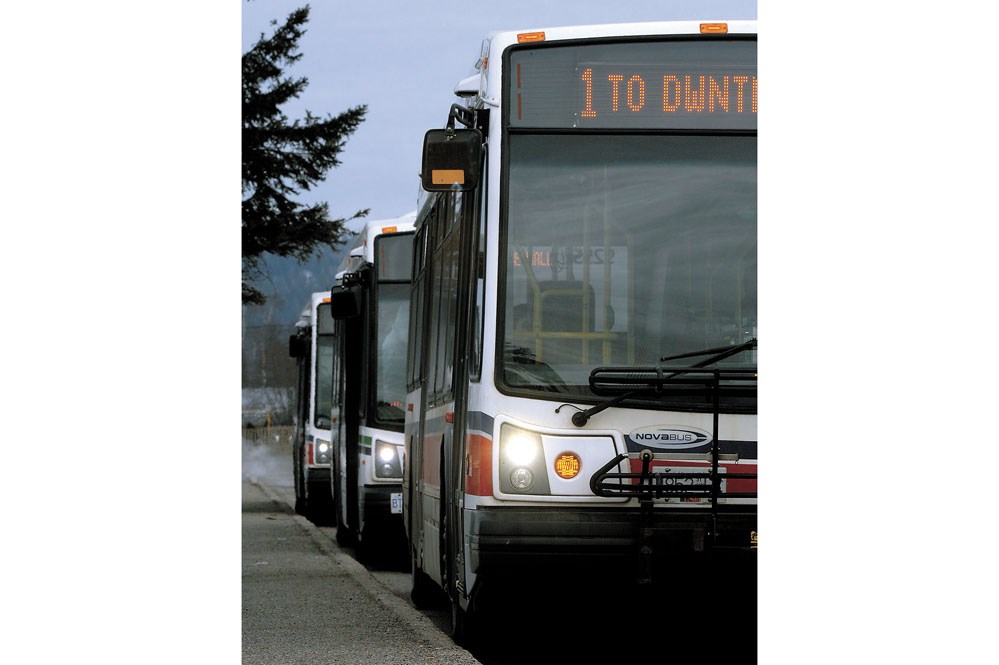 Prince George will receive a share of $28 million in pandemic relief funding for transit
[ad_1]

On Monday, the provincial and federal governments announced $28 million in pandemic relief funding for BC Transit systems in the province, and Prince George will receive a share.
The funding is intended to protect service levels as ridership remains below levels seen before the COVID-19 pandemic, according to a statement released by the two levels of government.
"This investment in public transit helps ensure it remains stable and affordable when people need it most," a BC Transit spokesperson said in an email. "BC Transit is in the process of communicating individual allocation amounts to local governments across the province, but the organization can confirm that Prince George will receive an allocation of funds."
BC Transit ridership remains at about 65% of pre-2020 levels, the spokesperson said.
"Safety is our top priority, and BC Transit will continue to take the appropriate steps necessary to ensure our return to pre-pandemic service is safe for our employees and customers," the spokesperson said.
"This funding from the Government of Canada and the Province of British Columbia will allow BC Transit and our local government partners to protect service levels and continue to provide stable, affordable and convenient service to those who need it. no longer needed," said the president and CEO of BC Transit. Erinn Pinkerton said in a statement released Monday, "It goes without saying that the past two years have had a significant impact on communities across British Columbia. Thank you to our users, employees and partners for their continued support of public transit.
In a statement released Tuesday, the BC Urban Mayors Caucus, including Prince George Mayor Lyn Hall and 12 other BC mayors, welcomed the funding announcement.
"Affordable, reliable and accessible public transit is essential to the economic, social and environmental future of our cities. Investing in sustainable transportation has never been more important to economic recovery to ensure our residents can get to work, school, and appointments," the mayors' statement read. "BCUMC has called on senior levels of government to provide support through 2022 as the pandemic continues. The caucus commends the federal and provincial governments for working together to address the needs raised by our member local governments.
TransLink, which operates in the Lower Mainland, received $174 million in state and federal relief funds on Monday. The provincial and federal governments each provided $102 million of the combined $204 million in transit relief funds.
[ad_2]