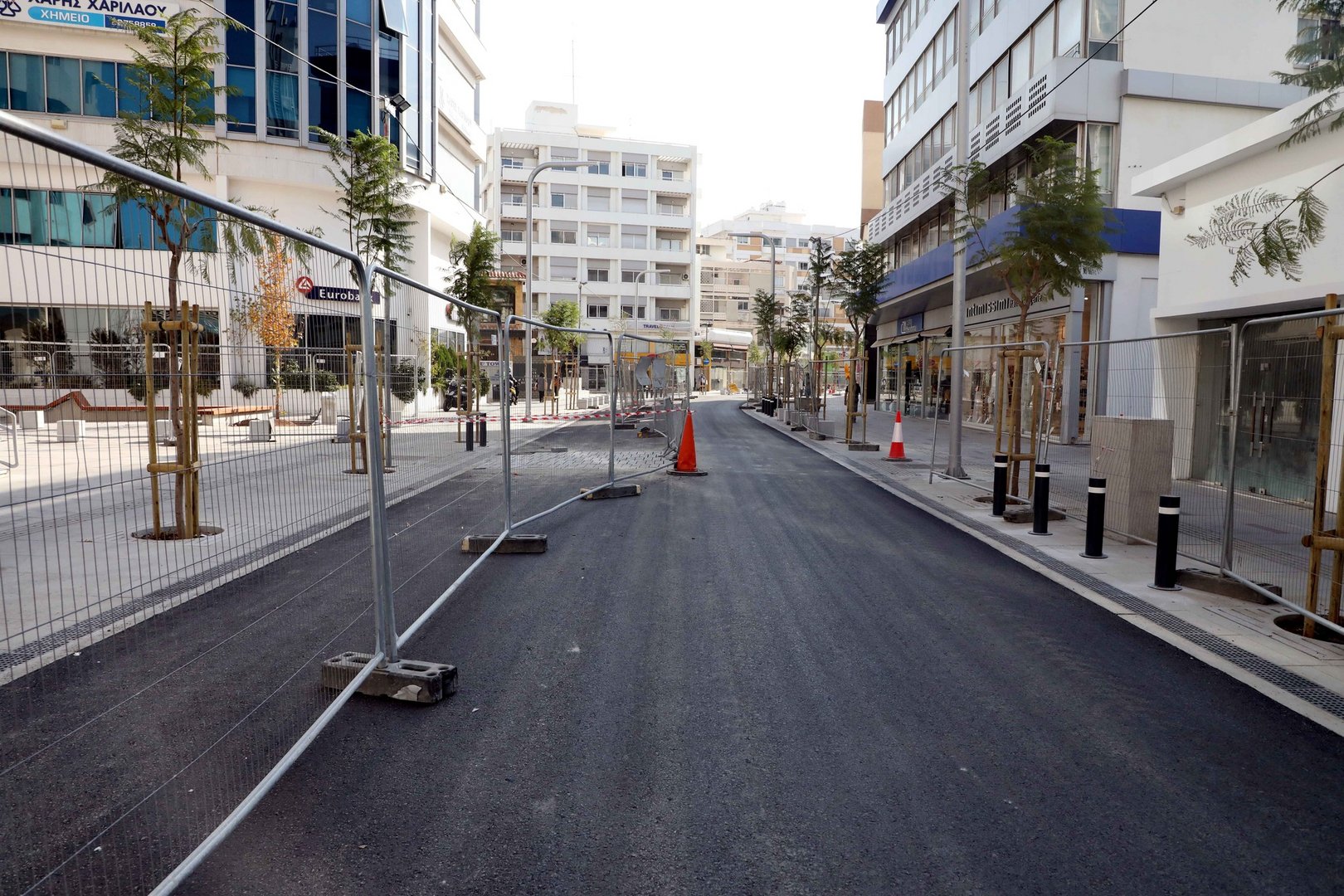 Our take: Cars are allowed back onto Makarios Ave due to half-baked municipal plans
[ad_1]
Ultimately, Nicosia's city council voted against banning passenger cars from the redesigned section of Makarios Avenue, which is slated to reopen on December 7. Much speculation preceded the move, with reports suggesting the municipality was undecided as to whether the road is one-way or two-way but accessible only to buses.
For now, it will be one-way with one lane reserved for buses and another lane reserved for cars. Nicosia's mayor Constantinos Yiorkadjis said it was a temporary measure. In an announcement released Thursday, the municipality cited two reasons for not implementing the original plan which provided for a two-way road for buses and cars of people living or working in the area.
Firstly, there was "no institutional framework for the traffic light system and secondly, the basic infrastructure was lacking for the implementation of the provisions of the integrated mobility plan which would make its implementation successful". It is an official discourse which, implicitly, recognizes the weaknesses of the mobility plan.
For example, the narrowing of the roads leading to central Nicosia from three to two lanes, the creation of bicycle lanes and wider sidewalks have significantly increased congestion due to the lack of basic infrastructure, but the municipality still considers this to be a success. For this part of the plan, the municipality was not concerned about the lack of a framework for the traffic light system and the lack of infrastructure.
Indeed, the Integrated Mobility Plan cannot be implemented all at once. This must be done in stages, and inconvenience to the public is inevitable. As there would be public discontent regardless of the terms, the municipality should stick to its plan rather than opting for half-baked solutions.
Nothing illustrates this better than the original plan that would allow access to Makarios Ave only to the people who live and work there. How would the municipality have ensured that drivers obey this rule? Would there be a police officer at the entrance to the road to check if the drivers had entry permits? And why should people who work on the road be allowed to drive their cars there? Are people who work or live on Ledra Street allowed to drive on the street?
Speaking on the radio Thursday morning, Yiorkadjis said the decision to allow all private cars to travel on Makarios Avenue was "temporary". But is that it? Once people got used to driving there again, there would be much greater resistance to the car ban, whereas at present Makarios Ave is no longer part of the people's route because most of it has been closed for two years. People would have been much more willing to accept its closure to passenger cars now.
The problem is that the majority of municipal councilors are not committed to the Mobility Plan, hence the half-baked, so-called provisional provisions.
[ad_2]