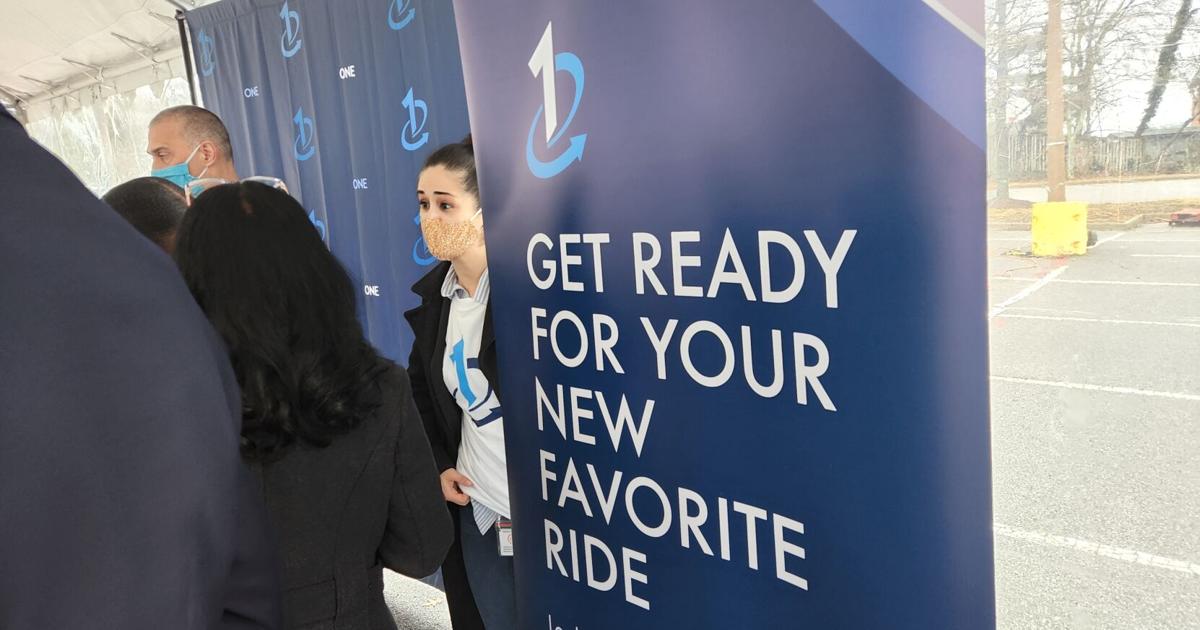 Northern Virginia Officials Reveal Name of New US 1 Bus Rapid Transit Line | Securities
Get ready to ride The One.
Fairfax County and the Northern Virginia Transportation Authority on Friday unveiled the name and branding of the county's US 1 bus rapid transit line, naming the future system the One.
Now scheduled to open in 2030, the BRT will connect the Huntington Metro to Fort Belvoir. Similar to the Alexandria and Richmond systems, the line will feature dedicated middle bus lanes, level boarding from platform stations and off-board fare payment systems designed to reduce the time it takes passengers to get on and off. . It is estimated to carry about 15,000 passengers per weekday.
The project is expected to cost $730 million in total, more than half of which will be spent on widening the road, a provision that was chosen over the repurposing of automobile lanes. NVTA is contributing more than $250 million for the project. The Virginia Department of Transportation is contributing $415 million for the expansion.
"This project is getting people off the road, which is very, very important," NVTA CEO Monica Backmon told InsideNova on Friday at the Gerry Hyland Government Center in Fairfax County, where officials unveiled the name. and the brand. "It's going to be huge. When this project is complete, it will be the largest bus rapid transit project in the Commonwealth of Virginia. … It's going to give us the best value for money in terms of reducing traffic jams, getting people out of their cars, creating big hubs of activity where people can walk, play, ride the BRT .
The finer details regarding the exact layout and alignment of the project are still in the design phase, which planners expect to last until 2023, after which work on the right-of-way and utilities will begin. The construction of the widening proper and the BRT should start in 2025.
The line could eventually be extended into Prince William County. Last year, the Virginia Department of Rail and Public Transportation conducted a study on the introduction of BRT, express bus service, or Metrorail in Prince William County. He concluded that extending the BRT to Triangle would be the most cost-effective option for bringing rapid transit south of the Occoquan River.
If the VDOT, Prince William County and NVTA decide to go ahead with an extension, years of planning would be required before funding sources could be identified. The DRPT preliminary study also examined the possibility of extending the yellow and blue lines of the metro in the county.
"If you look at time and cost, BRT can be a more temporary option or a more permanent option, but still displacing those people and transforming the community," Backmon said. "So I think that's something Prince William could definitely take a look at… for their section of Route 1."
Jared Foretek covers the Manassas area and regional news across Northern Virginia. Contact him at jforetek@insidenova.com