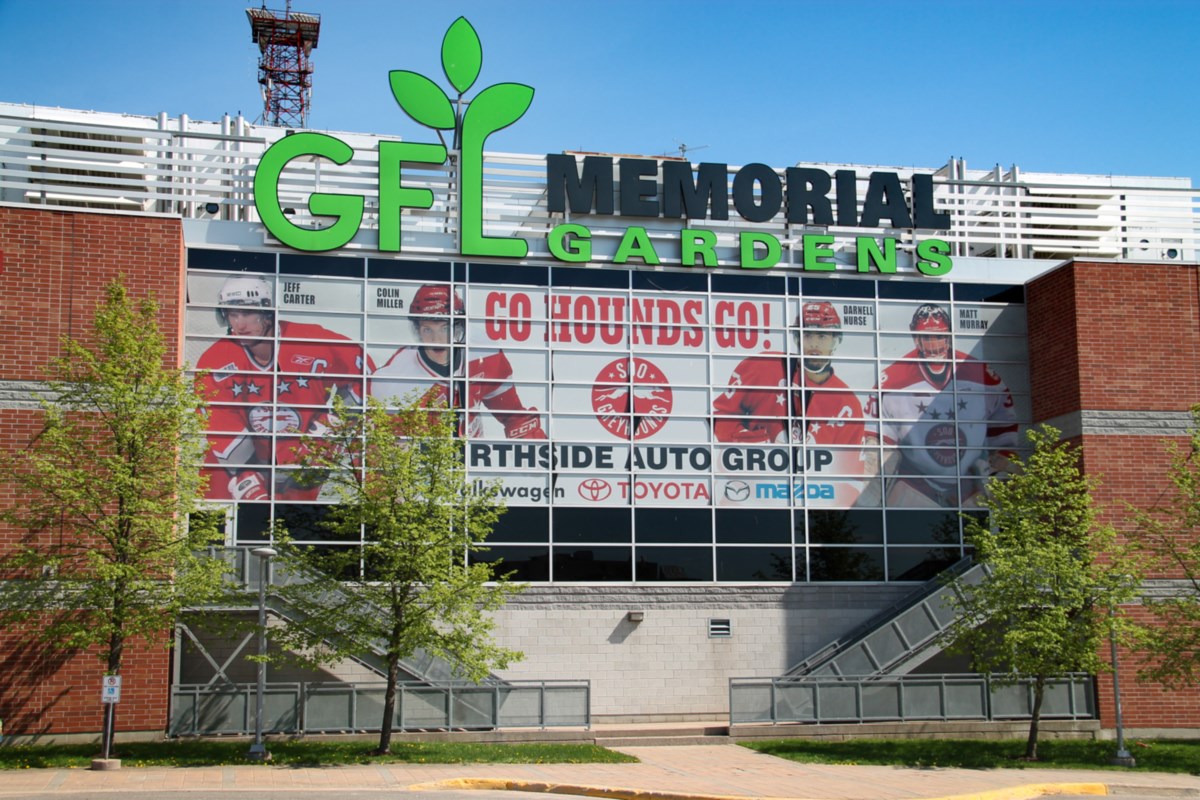 Merchants at Station Mall, Hounds scream over bus terminal move
[ad_1]
Disbelieving local business leaders were denied permission to speak at Monday's city council meeting
Mayor Provenzano and city council face strong opposition from local businesses to move the main downtown bus terminal five blocks west of the bus barn / Sault Transit administrative complex in Queen and Huron.
Advisors will be asked on Monday to issue requests for proposals for construction drawings and tenders for the $ 2 million project, but key business executives are in disbelief that they are denied permission to speak during the virtual meeting.
Instead, they scrambled to get sets of written submissions to board members.
One of the documents in these packages is a letter from distressed traders at Station Mall.
"The Station Mall Merchants Association opposes the downtown relocation and supports keeping the terminal in place," the letter said.
"We believe it is important that the terminal be in the city center and that its relocation would not only cause problems for our retailers and staff members, but also for the general public."
"Station Mall is home to over 60 local and national businesses, with too many staff to count. Many of our employees rely on the bus station as many of them take public transportation to work, and most of them would need a second bus to go directly to Station Mall. "
"We believe that relocating the bus station will have a direct impact on our staff's ability to get to work easily and on time."
"In many cities, especially small towns, buses will continue to play a vital role in supporting the economic and social life of the city. We understand that the relocation of the terminal is designed to improve the convenience of bus operations and vehicle traffic, but at the expense of ridership. "
"This decision will also have a negative impact on the public in our opinion, as the current location is right in the center of our downtown area, and it offers citizens a convenient source of transportation not only to Station Mall, but also to merchants. of Queenstown and the GFL Memorial Gardens. "
Another letter is from Tim Lukenda, President and Governor of Soo Greyhounds.
"We understand that there are a multitude of considerations that were taken into account in the proposed recommendation to relocate the bus station from its current location on Dennis Street to the existing facility on Huron Street, "said Lukenda.
"Nonetheless, from a Soo Greyhound's perspective, we believe the existing location on Dennis Street provides better access and convenience for current and future participants of the Soo Greyhound games and other entertainment at GFL Memorial Gardens."
"We believe fostering a strong downtown is essential to attracting our game customers to visit nearby restaurants, bars and other retail establishments. Convenient and inexpensive transportation to the city center is an essential part of this strategy.
"We fully recognize that the existing bus station has reached the end of its useful life, but we believe that an investment in a new and improved bus station at the Dennis Street location would serve the citizens of Sault Ste. Marie, "reads Lukenda's letter.
Businessman / lawyer Joe Bisceglia and dentist Michael Nanne are also pushing city council to reconsider the proposed move.
A scientific poll by SooToday / Village Media, carried out on April 11, 2021, found overwhelming support for the idea: 656 votes, against just 124 votes in favor of a transfer to the 111 Huron.
A total of 1,180 confirmed local votes were cast in the poll, which had a margin of error of 2.81 percent, 19 times out of 20.
SooToday's polling system enables the capture of relevant local data and gives us the ability to detect and prevent fraudulent votes, as well as detect and prevent bots and filter out non-local duplicate votes.
Members of the city's agenda setting committee informed business leaders that they have already had ample opportunity to speak at recent EA hearings.
Monday's city council meeting will be broadcast live on SooToday starting at 4:30 p.m.
[ad_2]