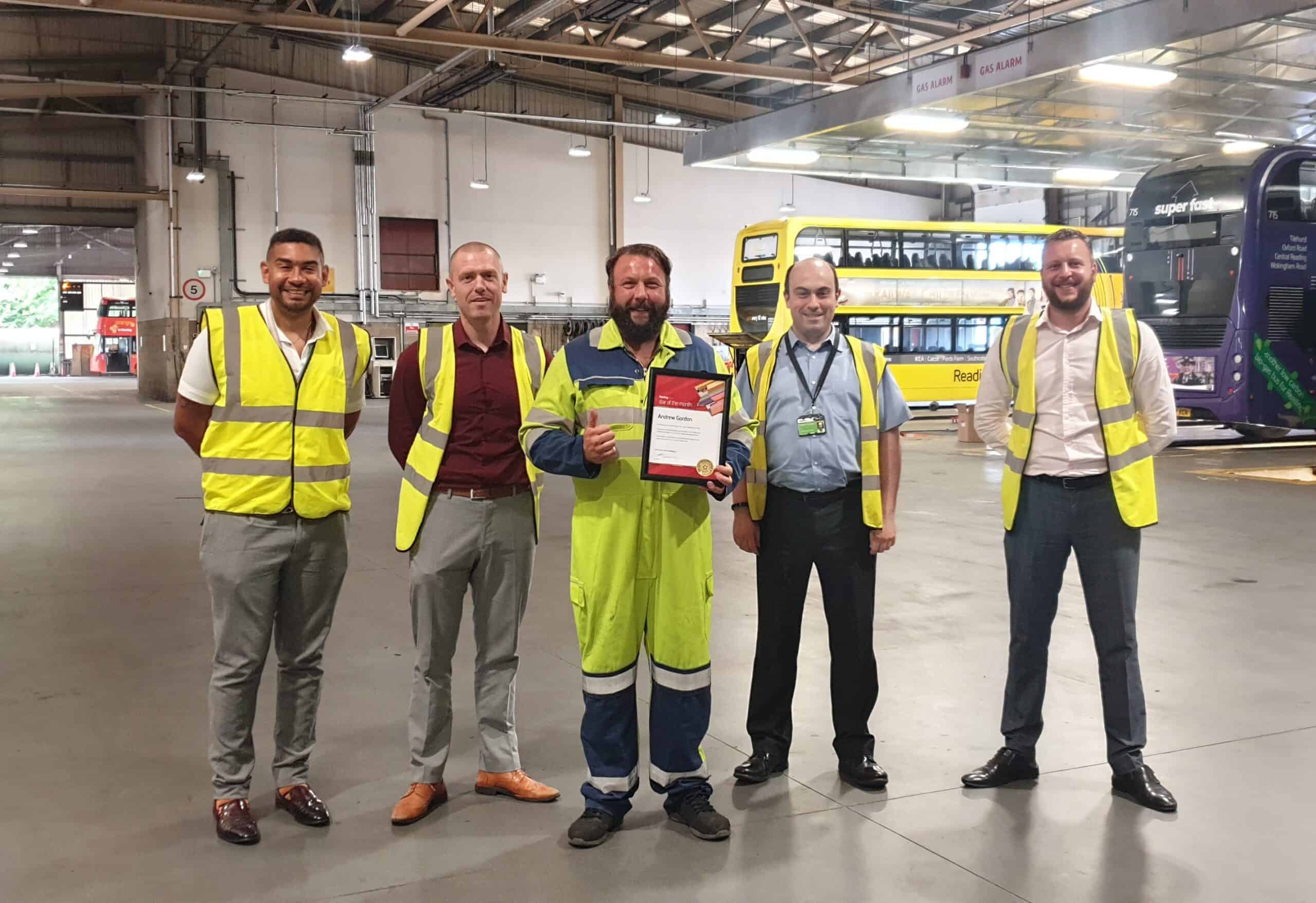 Innovation and teamwork rewarded as Reading Buses names two more stars of the month – Reading Today Online
INNOVATION and team building saw two Reading Buses employees rewarded for their efforts.
Andy Gordon and Stuart Kirby have been named stars of the month by the firm, the latest names to be proposed for the program.
Mr Gordon, 39, has worked for Great Knollys Street for 22 years and lives in Reading.
He has been touted for doing a 'first class job' since being seconded to the role of night shift supervisor, with his actions speaking for themselves.
His candidate said: "He galvanized the team, bringing them together to work more cohesively with much better results.
"Add that to the relationship he's built with the operations department, and it's clear he's invoked real change."
And that was underscored by Caroline Anscombe, Human Resources Director at Reading Buses, who said: "Andy has achieved fantastic results with the night shift engineering team, which is particularly nice to see from someone one who has been seconded to this position.
"Andy has more than proven himself, and it's great to be able to reward him with our Star of the Month award."
And the late rural driver Stuart Kirby, 50, was nominated for a 'go the extra mile' award for suggesting 'positive' rotation changes, working with another driver to create it.
His suggestions benefit the company's Lion 4 route, which links Reading with Wokingham and Bracknell.
"Stuart's innovative thinking and ability to work collaboratively with other drivers and our planning team resulted in a great outcome and really demonstrated a can-do attitude," said Ms Anscombe.
"Our drivers are the ones on the front lines, so feedback like this is important for us to improve things wherever we can."