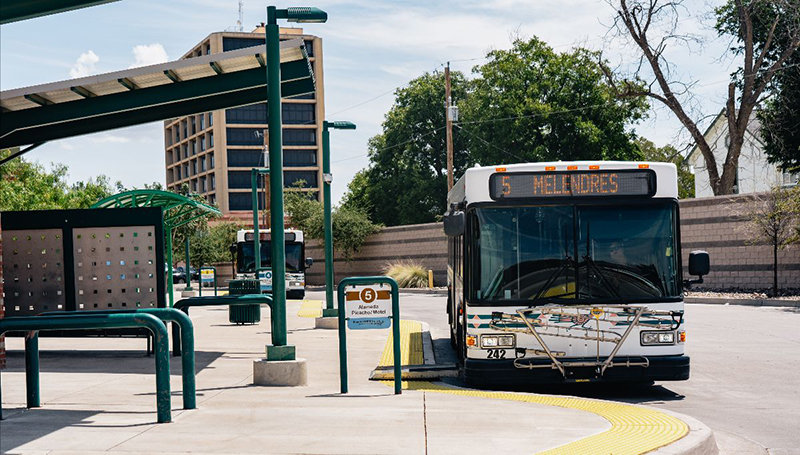 Expanded Mask Requirement for RoadRUNNER Buses, Dial-A-Ride, Las Cruces Airport
Leaving the town of Las Cruces
Passengers and customers of RoadRUNNER Transit and Dial-A-Ride services are reminded that the federal requirement to wear a mask while using public transit services in Las Cruces remains in effect until April 18, 2022. at least.
The mask requirement also applies at the Mesilla Valley Intermodal Transit Terminal, 300 W. Lohman Ave., and inside Las Cruces International Airport, 8990 Zia Boulevard.
The Transportation Security Administration (TSA) has extended the safety directive requiring masks on public transportation and at transit hubs through April 18, 2022. Read the TSA announcement here.
Meanwhile, the Centers for Disease Control and Prevention will work with the US Department of Transportation to determine when and under what circumstances masks should be required for public transportation after mid-April. Any changes will be based on COVID-19 community levels, the risk of new variants, national data and the latest scientific findings.
The Federal Transit Administration (FTA) will share updates as soon as possible. More information on FTA's mask guidelines for public transport is available via the FTA Transit Mask Up Webpage.
For more information on Transit, contact Mike Bartholomew, Transit Administrator, at 575/541-2537 or mbartholomew@las-cruces.org. For more information regarding Las Cruces International Airport, contact Andrew Hume, Airport Administrator, at 575/541-2473 or ahume@las-cruces.org.