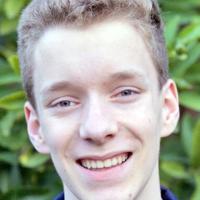 El Camino to incorporate Bus Rapid Transit | Customer Perspectives
Public transit is essential to the livelihood of San Mateo County. Reliable transportation creates opportunities for workers to live more fulfilling lives. Frequent SamTrans buses and extended routes can make the difference in ensuring students get to school on time and workers and passengers get to work and/or appointments on time . Many San Mateo County residents rely on public transit – without the reliability of public transit service, these cohorts cannot live their lives to the fullest.
In San Mateo County, El Camino Real serves as a major transportation corridor connecting Palo Alto and Daly City. The SamTrans ECR route, which covers the entire corridor in two hours, is by far the busiest route for the agency. About 25% of all SamTrans boarding schools are on the ECR (keep in mind that SamTrans has 29 nonschool routes), and the line accounts for 20% of the agency's operating budget. However, traffic jams and delays are common. As the northbound ECR approaches Daly City and the southbound ECR approaches Redwood City en route to Palo Alto, congestion and on-time performance deteriorate rapidly (45% and 35% on time, respectively). With ECR Rapid downsizing in early 2020 due to staffing shortages, commuters are desperate for better on-time performance, and the upcoming "Reimagine SamTrans" upgraded route network features little change from the existing ECR route.
Over the past two years, I've worked to become more connected with transit agencies and worked with transit-friendly task forces, including Seamless Bay Area, a nonprofit focused on on integrated rates and extended service to all counties in the Bay Area. As a high school student who relies on public transit, I believe it is important that transit services meet the needs of all riders and those not yet on the road. I frequently use ECR in South San Mateo and Burlingame to get home, and find it convenient when I'm on time. However, it does struggle with the aforementioned congestion during evening rush hours and, compared to Caltrain, is rarely a consistent option. There is an obvious solution. Transit lanes and bus rapid transit along El Camino Real would be a giant leap in improving SamTrans's reliability and speeds along the corridor. When Caltrans proposed redesigning El Camino Real segments in northern San Mateo County in the summer of 2021, allowing residents to hear engineers and provide feedback, nowhere were the transportation routes in common or the BRT were not included. Much of the language surrounding the proposal centers on preserving trees and maintaining the number of lanes for automobile traffic. It just doesn't make sense.
SamTrans' 2014 BRT feasibility study paints a rather positive picture; while there were 13,000 daily ECR users in 2014, it was estimated that a BRT 2040 system would bring 33,800 daily users, or 2.6 times more. While the cost in 2014 dollars was around $177 million, that cost is worth the jump. With upgraded and dedicated bus stops along the curbs or perhaps in the median, average speeds would increase, leading to increases in demand. Keep in mind that with dedicated transport funding and strong advocacy, that 2040 deadline could become much sooner.
American bus systems have struggled with the stigma of car users and businesses thinking that buses only cater to low-income families and are overrun with drugs and homelessness. As we all know, this is not the case, and an improved bus system goes a long way to combating this stigma. Bus Rapid Transit on El Camino would build on the equity foundation that SamTrans has put in place. Last month, SamTrans announced a pilot program allowing low-income families to qualify for free rides – a great first step in the fight for transit justice. SamTrans should budget and allocate funds that promote a bus rapid transit system, or even just dedicated bus lanes, at the local, state, and federal levels. As we move forward and continue to build and defend transit justice, we must continue to lobby and urge our local and federal legislatures to take action on this and other transit projects. fair. Supporting transit agencies to provide seamless, fast, and affordable public transit is a viable way to use transportation policy to address rising temperatures for climate change, public health, and racial equity. Remembering the sacrifices of runners before us helps us identify flaws and improve systems for the better. BRT along El Camino is the positive change that all cyclists and the community need.
Davis Turner is a senior in high school at Nueva School in San Mateo. He has a deep passion and understanding for transportation networks and urban planning. He worked as a youth advocate for the San Francisco Transit Riders, doing outreach in transit dependent areas of San Francisco and continues to volunteer and organize with Seamless Bay Area.