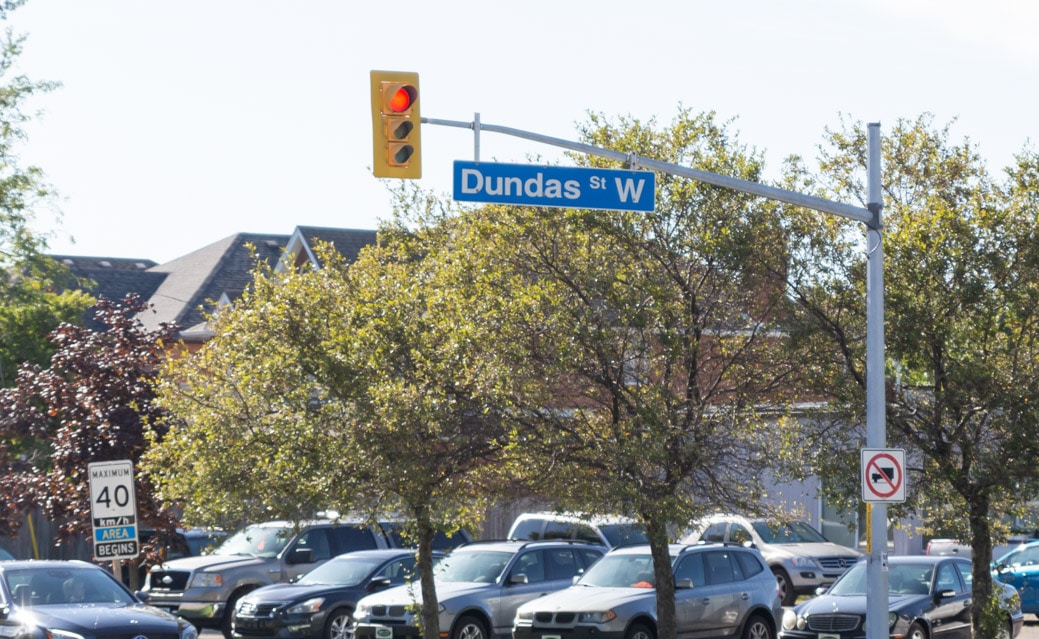 Dundas Bus Rapid Transit project presents new transport plans for the future of the GTA
[ad_1]
As the Greater Toronto Area (GTA) continues to to augment in terms of population, growing employment opportunities and rapid urban development have increased the demand for efficient mass transit systems along major highways. Last Wednesday, Metrolinx hosted a presentation and Q&A on the Dundas Bus Rapid Transit (BRT) project. The panel consisted of experts from the Metrolinx project team, including Maria Doyle, Darcy Wiltshire, Greg Medulun, Matthew Williams and Kevin Phillips.
One of many transit projects designed to improve the efficiency of the transit system and thereby combat traffic congestion includes the project led by Metrolinx Dundas BRT Project. The project aims to improve bus services along Dundas Street between Hamilton, Burlington, Oakville, Mississauga and Toronto.
The project aims to include dedicated bus lanes designed to separate buses from traffic. These designs aim to increase the frequency and reliability of bus services.
Under current plans, the BRT project will extend from Highway 6 in Hamilton to the Kipling transit hub in Etobicoke, Toronto, totaling 48 kilometers of bus lanes. BRT connects with the future TLR Hurontario in Hurontario and Dundas, as well as TTC Line 2 and GO Transit Milton Line at Kipling Station.
Kevin Philips, AECOM's BRT Project Manager, discusses a key benefit provided by BRT Dundas. He says: "We have identified that there would be an average saving in travel time for bus users of up to 14 minutes".
BRT will improve links between communities in Mississauga, while aligning with the city map to develop an efficient transport network which allows free and efficient traffic.
At the end of the BRT system, UTM students who frequently use MiWay 1C and 101 routes will find faster and more reliable trips to the metro.
The team also presented preliminary drawings on the BRT system, focusing on the 17 kilometer stretch of Dundas Street in Mississauga.
Eight bus stops have been proposed along the stretch of Dundas Street east of Confederation Parkway, all located at major cross streets. These stops are sparser than those of current local bus lines, which will allow for higher and easier operating speeds. Other shutdowns will be planned as the project will be in effect this year.
Many pre-existing streets will be widened to 42 meters, some portions being widened to only 36 meters and 40 meters. The new road alignment will include four general-purpose lanes (two for each direction), one left turn lane, two directional bus lanes with bus platforms and cycle lanes on both sides of the road.
According to preliminary estimates, two sections of Dundas Street should be major environmental obstacles to the widening of the road.
First, the densely developed Hurontario Street corridor is subject to additional widening constraints. The existing street is only 23 meters wide, which will cause land acquisition problems since it would not be possible to extend the width further. The process of widening the road will become complicated, even controversial, if heritage buildings are among the displaced.
Many alternatives have been introduced, but the Metrolinx project team is now keen to move forward with widening this stretch of Dundas Street.
Second, the stretch of Dundas Street near Erindale Park and UTM is close to natural and cultural heritage sites. Widening the road would impact the natural landscape and may also require land acquisition. The team is conducting further investigation before deciding how to proceed for this section of the road.
"We are exploring the possibilities of mitigating the potential impact on properties in areas where this is possible, and we are doing this through optimizing the [Dundas BRT] corridor plans, "says Philips.
As the project moves from one stage to the next, further public consultations will be held to keep the public apprised of the progress of the project and to address any emerging concerns.
Deputy Editor-in-Chief (Volume 48) –

Larry is a second year student majoring in accounting. He finds writing to be extremely powerful, being an exceptional medium for spreading messages, and therefore a phenomenal way of expressing oneself. Through his contributions to The way, Larry hopes everyone can see how enjoyable and invigorating writing can be, so that they too can be inspired to write. When he's not studying or writing, you can find Larry listening to music on the stairs next to North Field, pondering what the next life story would be.
[ad_2]