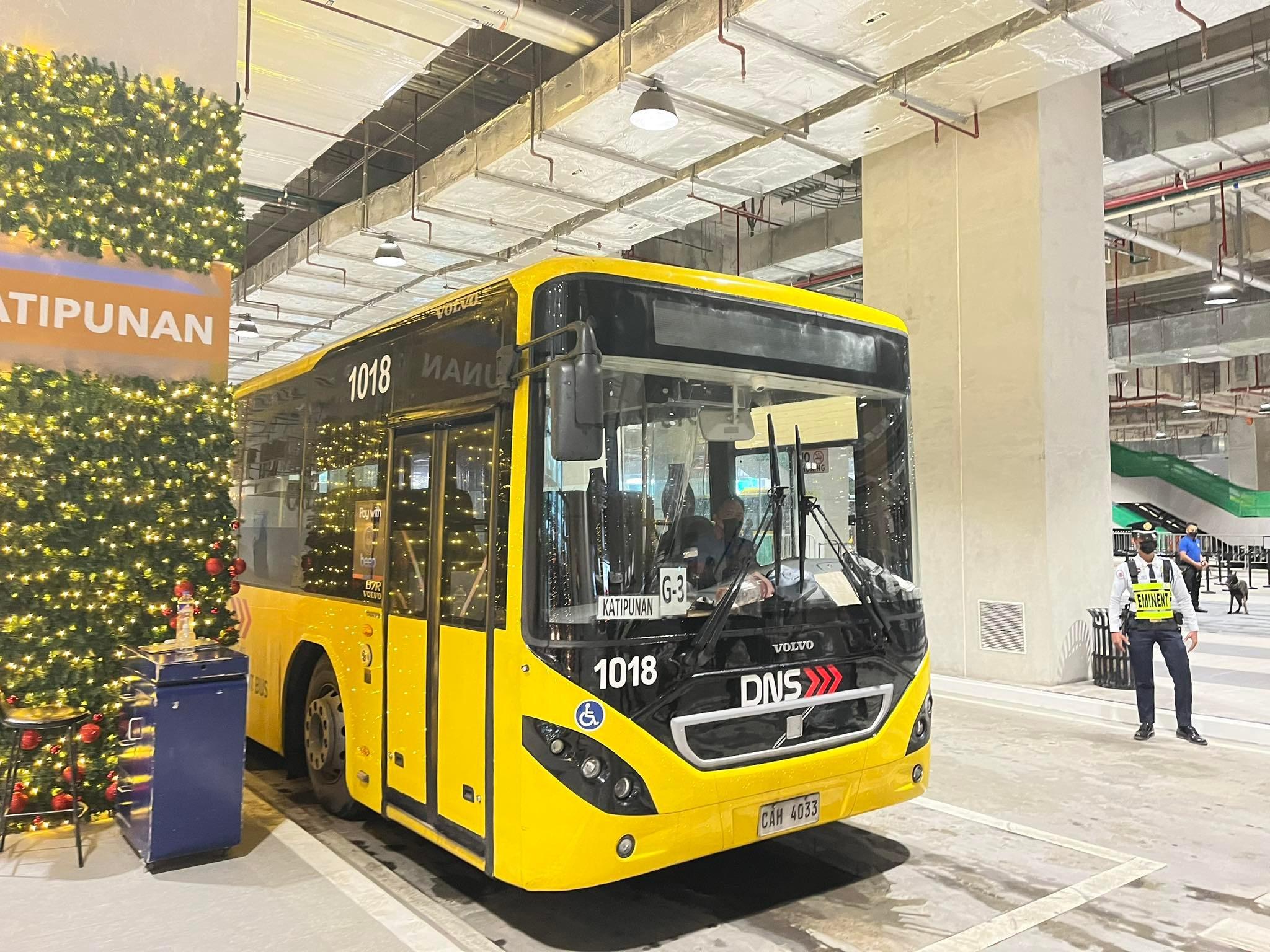 DOTr, Ayala Land opens new terminal for EDSA Carousel, southbound city buses
The Department of Transportation (DOTr) and Ayala Land Inc. opened a new bus terminal on Friday that will serve as the Ayala stop of the EDSA bus system and southbound city buses.
Beginning November 19, One Ayala, a transit-oriented development by Ayala Land located at the corner of Ayala Avenue and EDSA, will serve as the Ayala stop of the EDSA bus carousel.
The DOTr and Ayala Land facilitated the transfer of the Ayala stop from its former location on the edge of the EDSA.
"I would like to express my gratitude to Ayala Land Inc. for supporting the interests of our commuters through this modern facility as a sign of our commitment to reforming our public transportation infrastructure," Transportation Secretary Jaime Bautista said during the the inauguration ceremony of One Ayala. in Makati City.
WATCH: The arrival of the first buses during the inauguration of the One Ayala terminal. pic.twitter.com/Jcw9tfurOZ

— Ted Cordero (@Ted_Cordero) November 18, 2022
Ayala Land President and CEO Bobby Dy said the One Ayala Intermodal Transport Hub can accommodate more than 300,000 commuters daily.
The terminal will also accommodate point-to-point buses and southbound city buses to FTI, Alabang, Sta. Rosa-Balibago and Biñan.
It will have direct access from Ayala station of the MRT3 from December 1, 2022.
"The opening of the One Ayala terminal is a significant contribution to the Department's objectives in terms of providing seamless travel – through interconnectivity – for commuters on the EDSA Busway, which has over 350,000 riders daily," said Transportation Undersecretary Mark Steven. Pastor.
In addition to the terminal, the mixed-use development includes a BPO and retail component and will have a hotel upon completion. — VBL, GMA Integrated news