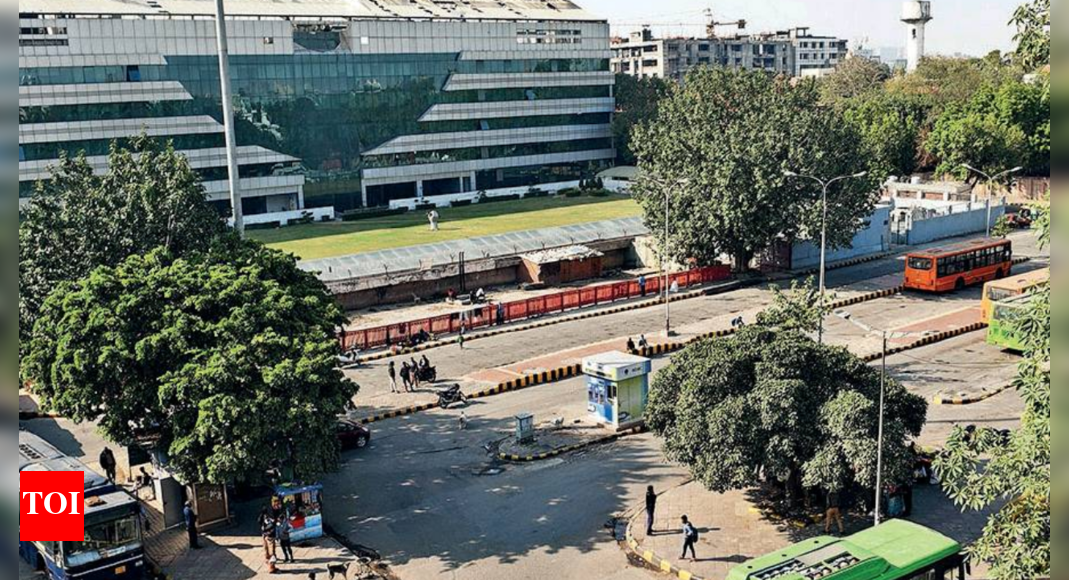 Delhi: Shivaji Terminal to Have More Parking Spaces in Revised Plan | Delhi News
[ad_1]
NEW DELHI: New Delhi City Council (NDMC) plans to re-tender for the redevelopment of the Shivaji bus terminal in Connaught Place and has revised some of its features – parking capacity will increase from 96 to 144 and the project will also have several charging stations. The civic agency aims to start work at the start of the next fiscal year and complete it in two years.
The project will now cost Rs 50 crore, which NDMC hopes to recover in three years after leasing space in the shopping complex.
"It's an important place and there is a lot of demand for it. We expect to earn 2.5-3 million rupees per month in income. We did the math after looking at the current rental rates in the market, "said Kuljeet Singh Chahal, NDMC board member.
The civic body had prepared in 2018-2019 the Detailed Project Report (DPR) for the redevelopment of the bus terminal into an integrated transit and office complex to provide first and last mile connectivity as part of the project. Smart City. The initial cost of the project was Rs 39 crore, but bids were not received, Chahal said.
"We decided to relaunch the calls for tenders after making some additions to the initial project and increasing its cost to meet international standards," he added.
While two basements of the green building will house 144 vehicles and several electronic charging stations, the ground floor will have space for the smooth circulation of buses, with the exception of the departure points for transport facilities. multimodal vehicles such as autorickshaws. and taxis. The first and second floors will house a staff cafeteria and offices spread over an area of ​​30,000 square feet.
To avoid traffic jams, there will be separate passages for entering and exiting buses at the terminal. "For the convenience of visitors, there will be walkways and rest areas," said an NDMC official.
The project aims to use the space available at the bus station to provide the public with systematic multimodal transport facilities in one location, an official said. The total area of ​​the plot proposed for redevelopment is approximately 4,235.7 m².
[ad_2]