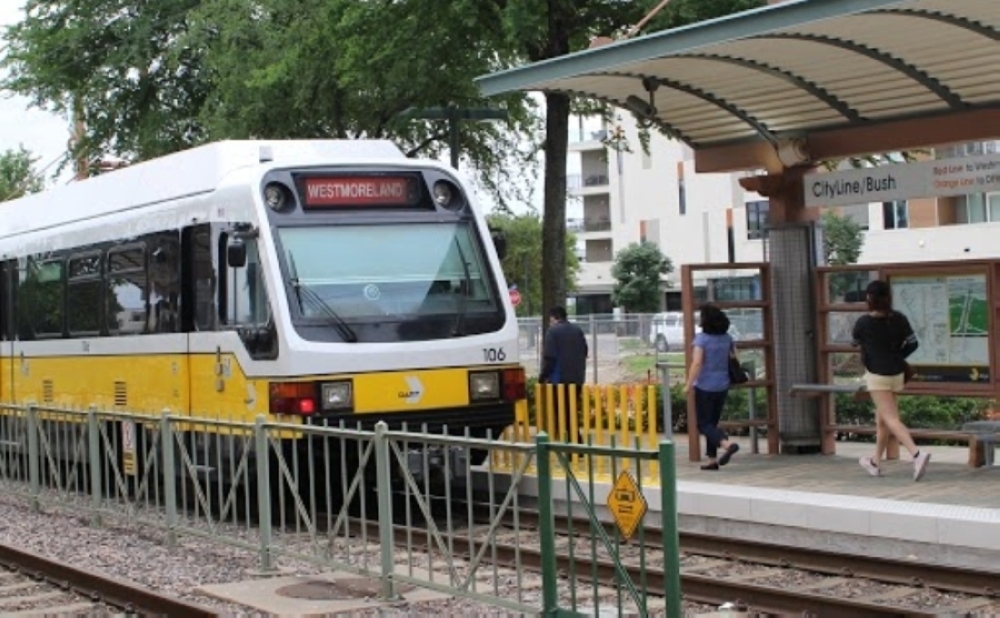 Dallas Area Rapid Transit suspends rail service, limiting buses due to winter conditions
Dallas Area Rapid Transit train operations will be suspended from February 3 until the afternoon of February 6 in anticipation of severe winter weather. (William C. Wadsack/Community Impact Journal)
Dallas Area Rapid Transit will temporarily limit operations in anticipation of severe winter weather conditions expected in North Texas.
DART announced on its website that train operations will be suspended from February 3 until the afternoon of February 6. Due to the expected poor conditions, DART said it recommends passengers avoid travel where possible.
National Weather Service meteorologist Allison Prater said earlier this week that North Texans can expect to see freezing rain and sleet on the night of Feb. 2. Ice and winter mixing will continue through February 3, transitioning to snow around noon.
DART bus routes will operate on a Sunday schedule during this time, according to a press release. DART will operate 14 shuttle routes between train stations, which will be available every 45 minutes. Additionally, DART will operate with limited service for routes 306, 308, 378 and 383 between 5 a.m. and 9 p.m.
The GoLink on-demand service will also operate on a Sunday schedule with service from 5 a.m. to 8 p.m. Sunday service is available in the Rylie, Inland Port, Park Cities, North Dallas, Northwest Dallas and West Dallas areas. Weekday service will resume on February 7.
All subscription trips will be canceled for DART Paratransit services with the exception of trips for medical purposes, including dialysis treatments. Paratransit services will resume on February 7.
To ensure customers stay warm and to help plan their trip, DART Transit Centers will be open from 5 a.m. to 9 p.m. throughout the weekend. However, due to a Transportation Security Administration safety directive, a face covering must be worn over the mouth and nose by passengers, operators and contractors at all times, according to the DART website. Social distancing will also be enforced.