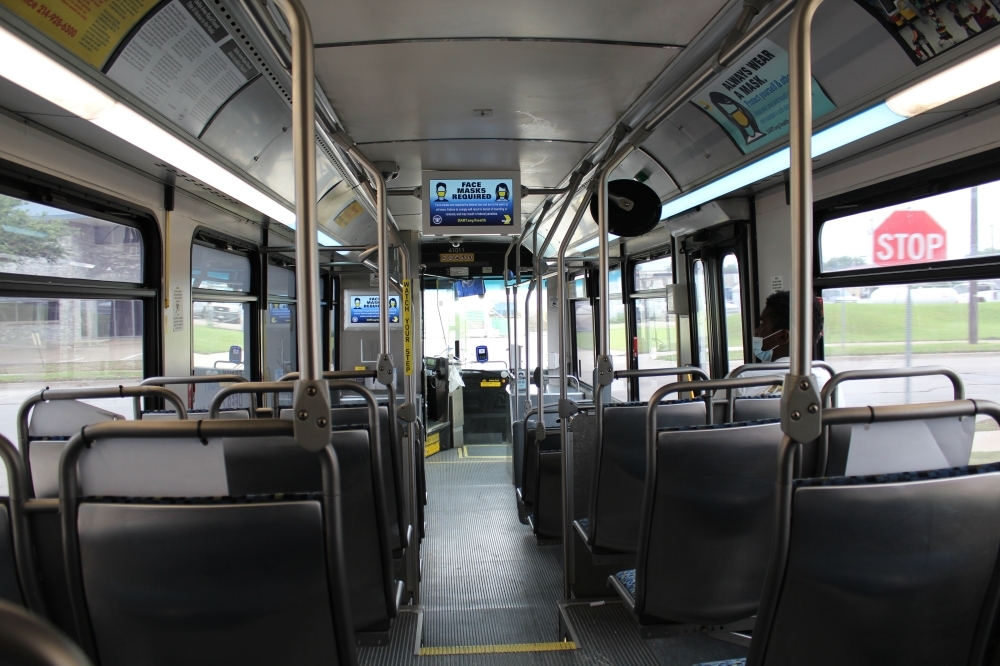 Dallas Area Rapid Transit lifts face mask requirement for passengers
Following an April 18 decision by a federal judge to overturn the federal mask mandate for public transportation, Dallas Area Rapid Transit will no longer require face coverings for passengers and operators of its transit vehicles. public transport and its facilities. (Erick Pirayesh/Community Impact Journal)
Following an April 18 decision by a federal judge to overturn the federal mask mandate for public transportation, Dallas Area Rapid Transit will no longer require face coverings for passengers and operators of its transit vehicles. public transport and its facilities.
DART officials announced April 19 that the organization would follow the Transportation Security Administration's decision to no longer enforce safety guidelines and the emergency amendment requiring a mask to be worn over the mouth and nose in public transport and in transport hubs.
In her ruling, U.S. District Judge Kathryn Kimball Mizelle said the mask's mandate is beyond the statutory authority of the Centers for Disease Control and Prevention. Further, the ruling calls the mandate "arbitrary" and "capricious" because the CDC failed to adequately explain its reasoning.
The CDC had previously announced that it would extend the mask mandate for public transportation until May 3, and DART followed up by indicating that it would continue to require face coverings on April 14. This requirement was due to expire on May 3.
In a press release announcing the latest change, DART said hand sanitizer and face mask dispensers will remain in place on all of its buses, light rail vehicles, Trinity Railway Express vehicles and Dallas streetcars for anyone who wants them. utilize. The agency also continues to follow agency-wide cleaning and safety protocols on its vehicles and at its properties, according to the statement.
Additional information about DART's security protocols is available here.