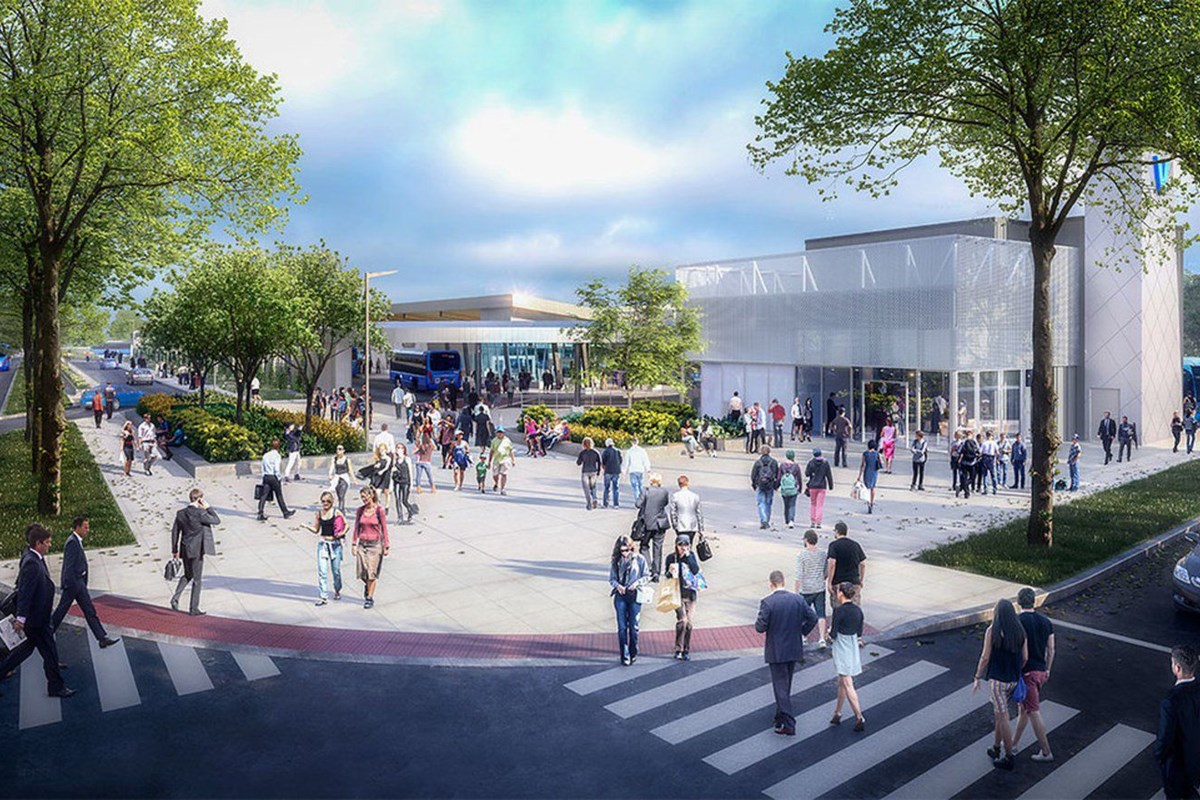 Cornell's new bus station connects Newmarket to Markham
Located immediately south of Markham Stouffville Hospital, the terminal is part of a 34km public transport network serving Markham, Richmond Hill, Vaughan and Newmarket
Getting to and from the Cornell community is now even easier.
"The terminal is a real benefit given its proximity to Markham Stouffville Hospital (MSH) and the Cornell Community Center," said Markham Mayor Frank Scarpitti.
The Cornell bus station will open on September 4 and will provide access to York Region's rapid transit network, including 34 kilometers of completed bus routes that connect Markham, Richmond Hill, Vaughan and Newmarket.
Located immediately south of MSH, the new facility has 11 bus docks, heated and weather-protected waiting areas, restrooms, bike racks and space for future retail.
The new terminal "will further improve the safe and accessible transit connections available to those who live, work and travel in and through York Region," said Wayne Emmerson, President and CEO of York Region. .
In keeping with the transit-oriented development goal in the Cornell Center community, no parking is available; however, the terminal is accessible by public transport, on foot, by bicycle or by car passenger drop-off.
The installation of crosswalks at the north end of the terminal is expected to be completed by fall 2022.
Bike lanes on the north and south sides of Rustle Woods Avenue, immediately north of the terminal, are provided for convenient bicycle access. Pavement markings, signage and new street lighting to improve safety will also be completed by fall 2022.
Room for 12 cars in the drop-off area along the east side of the bus station facilitates quick and easy passenger pick-up and drop-off.
"As our communities continue to grow, we must advance other rapid transit projects with the support of senior levels of government," Scarpiti added.
The total cost of the terminal is $50.8 million. The federal government contributed $10.4 million, the provincial government $18.6 million and York Region $21.8 million.
Visit yrt.ca for more information or call 1-866-668-3978.
Jennifer McLaughlin is a reporter with the federally funded Local Journalism Initiative at Markham Review