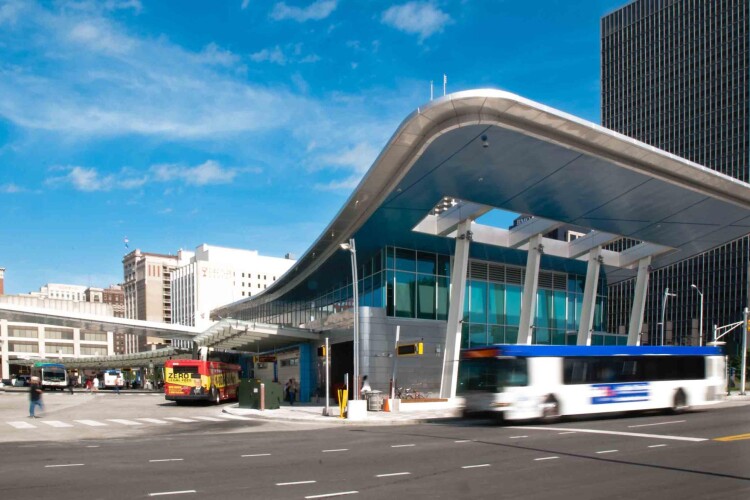 Contractor Selected for Blue Line Bus Rapid Transit (BRT) Project in Indianapolis
Construction management of the US$220 million Blue Line Bus Rapid Transit (BRT) project in Indianapolis will be led by Stantec Inc., an international professional services firm in the design and consulting industry.
The line will be the city's third BRT line, connecting the airport, the current red line and the planned purple line, as well as other bus routes. The 24-mile, battery-powered all-electric bus system will follow the existing Route 8 route, providing more reliable services to communities with the highest concentration of car-free households.
Look for construction leads
"We are thrilled to partner with a leader like Stantec for the third phase of our Bus Rapid Transit service implementation," said Jennifer Pryz, IndyGo's Director of Development. "The Marion County Transit Plan relies heavily on the Blue Line." This initiative will change the way Indianapolis residents and visitors use public transportation, especially to and from the airport.
Blue Line Bus Rapid Transit Project Scope
Stantec will provide construction management solutions for road, stations and utilities, as well as global integration, working with Shiel Sexton and Shrewsberry. To increase diversity in the project supply chain, the firm has committed to a 25% participation target for disadvantaged businesses (DBE).
Implementing dedicated BRT lanes and constructing stations will require overcoming obstacles such as avoiding utility conflicts, maintaining access and traffic flow during construction, and ensuring that the integration of the system for communications and signals is functional before service.
Also Read: US Army Corps to Begin Planning Ike Dike Barrier Project in Texas
"The Blue Line BRT project exemplifies significant investment in communities that need public transit, and BRT is particularly well suited to mid-sized cities looking to secure efficient infrastructure investment," said Brian Norris, Senior Vice President and Construction Project Manager at Stantec.
"We are delighted to partner with IndyGo because we know that providing fair service is the foundation that guides decision-making at every phase of a project, from planning to completion."
If you have any remark or more information about this article, please let us know in the comments section below.