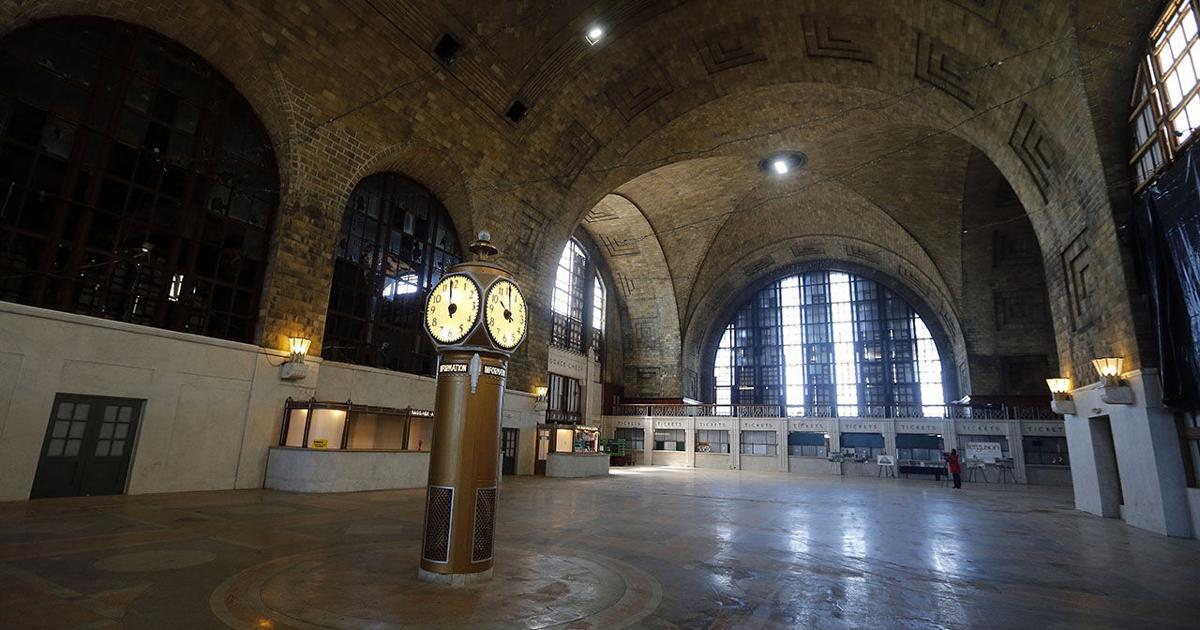 Consider these suggestions for central terminal renewal
The central terminal was built in a grand way when the railways were king. He worked valiantly for decades and times changed and she was retired. She's been sleeping for just over 40 years and now some people are waking up. Buffalo has always been the one to play it safe and now they have a shot at getting to the top of the heap.
They want to revitalize the East Side, fix the downtown parking problem, and have a first-class convention center.
First, remove the ramp at the main entrance to the terminal. Build a grand staircase with an enclosed platform halfway up. Have an elevator and an escalator leading to the main hall and the mezzanine. Fifty percent of the mezzanine would cover the main hall. Twenty-five percent at each end with walkways connecting the two.
The mezzanine at the end of the entrance would have a place for a light lunch. Soup, salad and sandwiches, coffee, tea, milk, soft drinks and juices, maybe pizza.
The other end would be available for convention functions, as well as the main lobby. Next to the main hall would be a first-class restaurant and a separate bar with a dance floor, a small bandstand with piano and/or organ.
Across the hall and on the mezzanine would be a hair salon, barber shop, florist, and gift shop.
At the end of the convention, there would be a small amphitheater that could accommodate around 200 people for lectures, demonstrations, slide shows and cinematic commercials. At the other end would be a games room for tournaments and chess, checkers, Scrabble, monopoly, cribbage, bridge and pinochle.
The underground garage would be a supermarket and a pharmacy. The tower could be a hotel, business office or conference room. The railway express building could be apartments or a hotel, if salvageable.
The front of the property would be free parking with a shuttle from downtown to the business district, hotels, hockey, Shea's, government buildings and the medical campus. Free parking and $2 fee to take the shuttle.
It would also be a location for tour buses to the Frank Lloyd Wright designed house, the Historical Museum, Science Museum, Zoo, Albright-Knox and Niagara Falls and many other locations.
If successful, hotels could be built nearby, connected to the main structure. Automobiles must have access to the main hall.