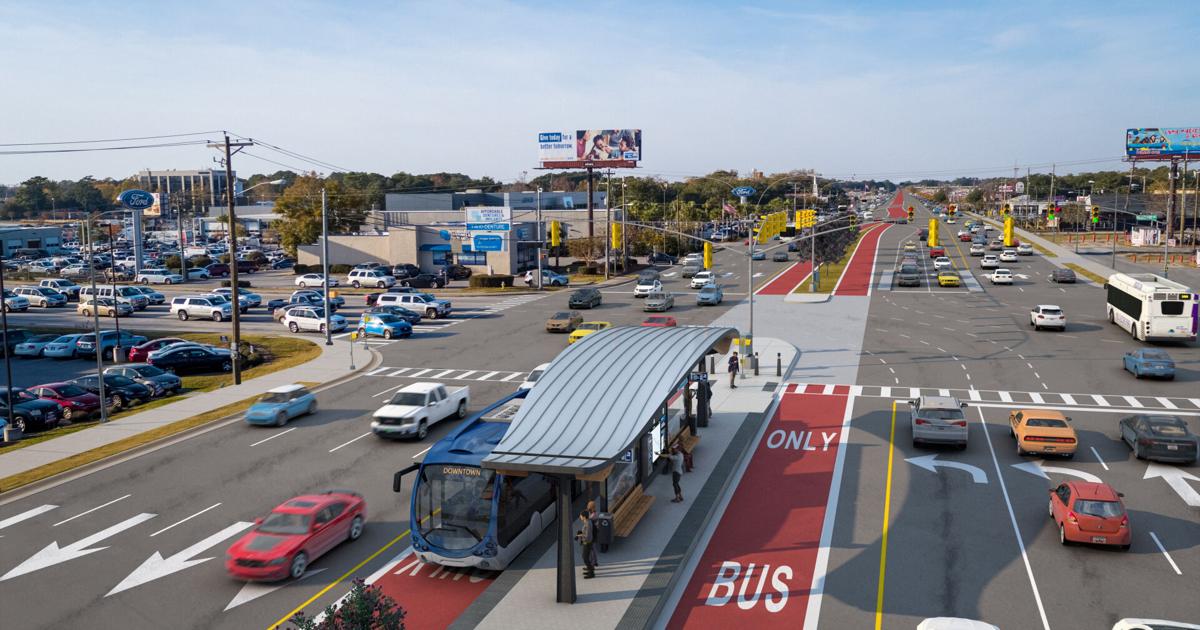 Charleston-area affordability remains a priority in Lowcountry Rapid Transit planning | News
NORTH CHARLESTON — The Berkeley-Charleston-Dorchester Council of Governments wants existing communities along the proposed Lowcountry Rapid Transit route to benefit from the project, not be displaced by it.
But individual municipalities, who have the power to make zoning decisions to shape future development, must also adopt this vision so that equitable development occurs along the proposed 21.5-mile corridor of the first transit project by common to large state capacity.
"It's not going to happen like a given," said Bill Stanfield, CEO of the nonprofit Metanoia, which builds affordable housing in North Charleston. "It's going to take a lot of intentionality. The question for all of us is do we have the will to do it differently."
Local governments are thinking about how they could plan for affordable development. The cities of North Charleston and Charleston have already taken steps to see reasonably priced housing along and near the road, which will take US Highways 78 and 52 from Ladson to the Charleston Peninsula.
But more steps need to take place before the line is scheduled to open in 2028 to ensure development takes place in an equitable manner. And it remains to be seen whether local municipalities have the real political will to take the necessary steps to promote affordability, Stanfield said.
The Council of Governments hopes to help local towns in this regard. COG recently received an $860,000 federal grant that will be used to plan construction along the bus line. The council will use the funds to help municipalities plan mixed-use pedestrian communities, which are expected to appear around bus line transit stations.
The council received an initial grant for similar planning in 2018. It used the funds to develop recommendations that local towns could adopt to maintain affordability. The proposals suggested local municipalities create a community land bank, rezone properties for residential use, create an affordable housing trust fund, among other recommendations, said Sharon Hollis, senior planner at COG.
The most recent grant will enable COG to provide cities with technical support to implement these and future recommendations.
"We don't want displacement to occur around this corridor," Hollis said.
The Lowcountry is in dire need of affordable housing.
The area is short of 10,000 affordable homes for those earning less than $35,000, according to COG.
Without intervention, this deficit is expected to reach 34,000 by 2040, the council said.
The agency notes that cost-burdened households spending more than 30% of their income on housing have increased by 42,000 since 2000, faster than the population rate. Additionally, there is a significant need for affordable housing along the bus rapid transit corridor, where 27% of homeowners and 52% of renters are burdened with housing costs, COG said.
Federal funds come from the U.S. Department of Transportation's Federal Transit Administration, which has expressed a need to expand public transit in ways that don't harm neighborhoods.
"We are thrilled to award this funding to help more communities grow around public transit in a way that reduces pollution, increases economic opportunity, and contributes to affordable housing," said U.S. Secretary of Transportation, Pete Buttigieg, in a statement sent by COG.
Local towns have made progress in planning for future development.
Last year, North Charleston adopted special overlay neighborhoods along Rivers Avenue, the bus line's future headquarters. The district is encouraging developers to make 20% of multi-family housing affordable. It also requires pedestrian-friendly infrastructure, such as a 12-foot-wide sidewalk.
The city said the new COG grant will help provide a foundation for how it can use zoning to encourage density around station areas.
The city's hope is that the density around stations will provide better mobility for people who don't have cars or don't want cars, city spokesman Ryan Johnson said.
Johnson said affordability is a priority and the city is open to future COG recommendations on how North Charleston can promote equitable development.
"We work hand in hand with them," Johnson said.
The portion of the route that passes through the city of Charleston is mostly developed. That said, Charleston is still looking for redevelopment opportunities, such as rehabilitating existing buildings around the future bus route, said city planning director Robert Summerfield. The city has made many strides in creating affordable residential development, but Charleston hopes there will be an opportunity to create new affordable commercial space, Summerfield said.
This could include businesses such as a new daycare centre, which would be ideal for parents using the bus route, Summerfield said.
Going forward, the city will consider how it can use zoning controls and development agreements to prevent people from nearby communities from being displaced, Summerfield said.
"We have people who have lived in their neighborhoods and homes for generations," Summerfield said. "How do we prevent development pressure from indirectly and directly displacing these people from their homes? That will be the next frontier. We look forward to collaborating with COG on what some of these recommendations might look like."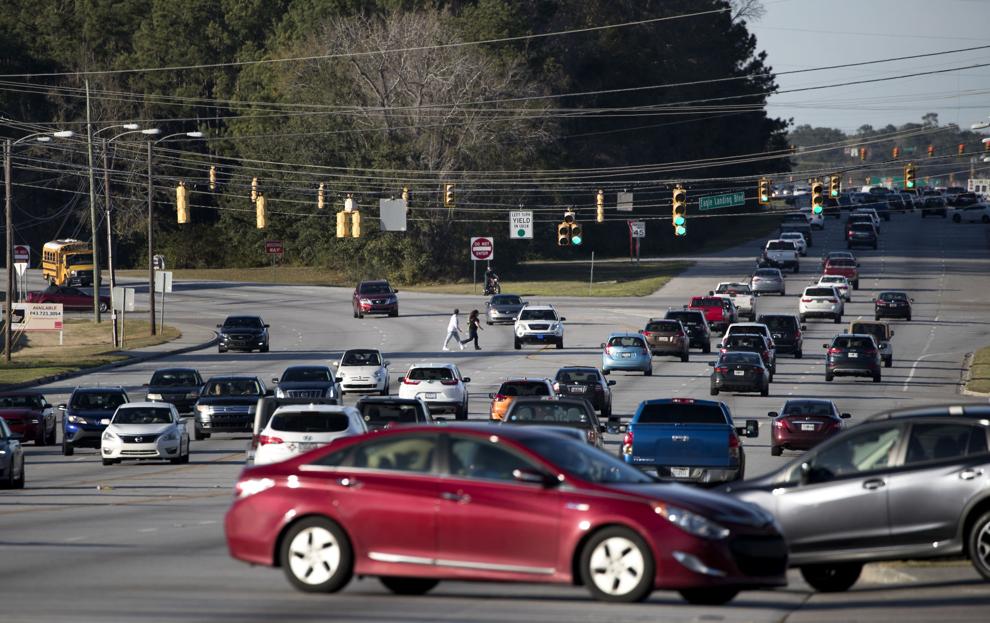 To reach Ricky Dennis at 937-4886. Follow him on Twitter @RCDJunior.