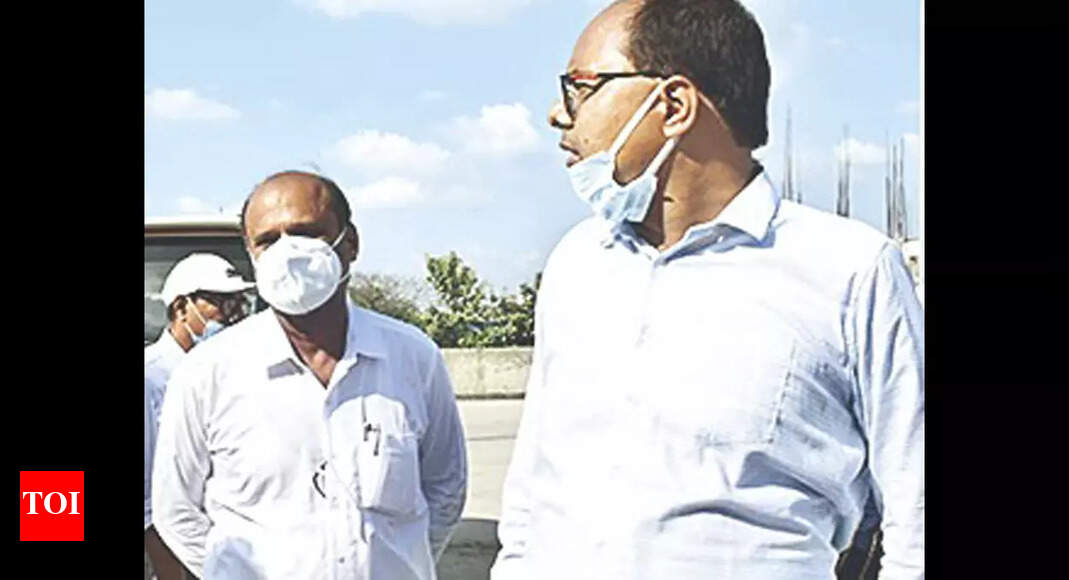 Bus Station to Receive Better Connectivity Soon, Patna DM Says | Patna News
[ad_1]
PATNA: The district administration has decided to run CNG and electric buses to Patliputra Bus Station (PBT) from all locations in the city to help passengers get there without difficulty. District Magistrate (DM) Dr Chandrashekhar Singh issued an order in this regard after holding a meeting with representatives of the transport union on Friday.
It was also decided that "chungi" would only be collected once a day for a month. "At the Mithapur bus stop, the chengi was collected twice a day. At the new Bairiya bus station, it will be collected once to help the carriers. The PBT executive committee is keeping the account intended for the development of the bus station, "the DM told this newspaper.
Singh also called on relevant officials to improve basic amenities like dormitories and toilets for drivers and bus station staff. "Around 500
buses
are parked at the PBT, although the total number of buses leaving and ending at the terminal is around 3,000. A parking space for 100 more
buses
will be created within a month," the DM said.
However, he cautioned carriers against unauthorized parking of buses on the roads outside the bus station. "The owners of these buses will be fined and the permit for the movement of stray vehicles will be canceled," he added.
Since many buses are parked on the Patna-Gaya road instead of the PBT, this causes
traffic jams
in the locality.
"Apart from the police outpost, 150 private security guards have been assigned there. Additional magistrates with adequate police forces have also been tasked with controlling the illegal parking of buses, "added the Minister.
Expressing dissatisfaction with the delay in some construction work at PBT, the DM said all of this work should be completed within 10 days so more buses can be parked there.
[ad_2]