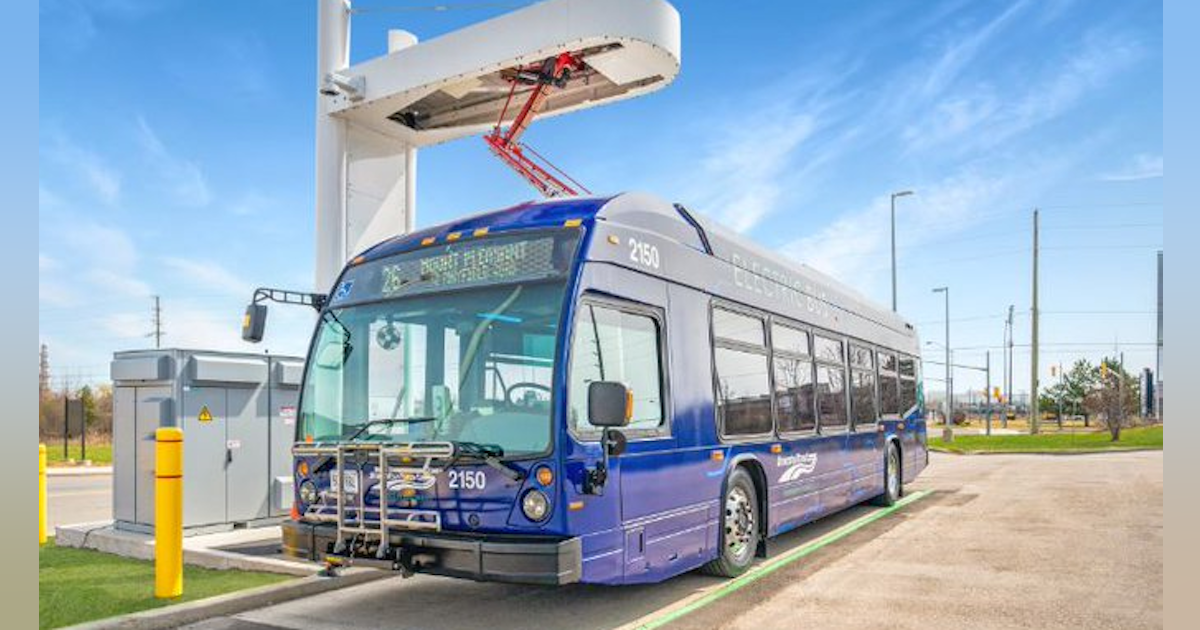 Brampton, Canada Infrastructure Bank Completes C$400 Million Financing
The Canada Infrastructure Bank (CIB) and the City of Brampton, Ontario have reached a C$400 million (US$320.3 million) financial agreement that will help the city purchase up to 450 zero-emission buses by 2027.
The agreement, which was reached in principle in July 2021, is the largest zero-emission bus funding commitment that CIB has with a municipality. The investment will contribute to the initial investment cost of zero-emission buses and related infrastructure. Brampton aims to reduce greenhouse gas emissions by 80% by 2050, and electrifying transit vehicles will help the city achieve this goal.
"I am thrilled that our investment to support the City of Brampton's transition to a zero-emission bus fleet has reached financial close," said Ehren Cory, President and CEO of CIB. "The impact of our partnership will not only help Brampton become a green city, but also provide cleaner public transit for future generations. This is a unique opportunity to make a difference in modernizing municipal infrastructure and building healthier communities.
CIB's zero-emission bus initiative includes C$1.5 billion (US$1.24 billion) to help transit agencies and school bus operators transition their fleets towards modern vehicles that respect the environment. In addition, the federal government of Canada has established a zero-emission bus fund that will invest C$2.75 billion (US$2.19 billion) over five years to help transportation providers transition to zero-emission vehicles.
The CIB also has funding commitments with OC Transpo in Ottawa, Ontario and the City of Edmonton, Alberta.
Brampton Mayor Patrick Brown said the city's agreement with CIB and the entity's partnership "will lead to the next level of sustainable public transit in Canada."
Brampton Transit currently has 133 diesel-electric hybrid Züm buses and launched the first eight zero-emission battery electric buses in May 2021. Brampton is part of the Canada-wide Battery Electric Bus Demonstration led by the Canadian Consortium for Research and Development. innovation in urban transport (CRITUC). and the integration test, which aims to demonstrate the interoperability of the charging and operation of battery electric buses.