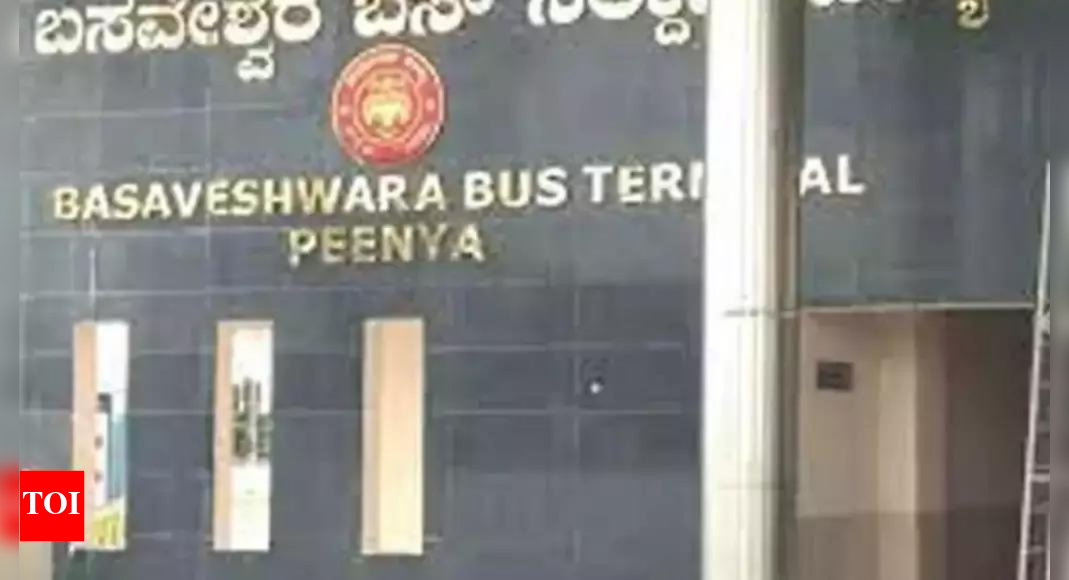 Bengaluru: Impossible Metro Station at Peenya KSRTC Bus Station, According to BMRCL | Bangalore News
BENGALURU: The Karnataka State Road Transport Corporation (KSRTC) plan to boost connectivity with the unused Rs 40 crore Basaveshwara bus station in Peenya may not happen as BMRCL officials say a new metro station is not feasible there.
BMRCL Managing Director Anjum Parwez said, "A new station will cost Rs 120-130 crore. This is not economically feasible for various reasons. The trains will have to be deployed on the depot/loop line. This will cause a delay of about 15 minutes to reverse them as it is not on the main line.
He suggested that the KSRTC could procure five
buses
, which would only cost around Rs 3 crore, as a feed service on the 1.7 km route.
At present, two stations – Peenya Industry and Jalahalli – are near the
terminal
. However, many bus passengers are hesitant to use it due to poor connectivity.
The terminal is 1 km from Jalahalli Railway Station and 1.4 km from Peenya Industry Railway Station. The proposals for a footbridge and a conveyor belt between the metro and the
bus stations
remained on paper.
The previous proposal was to establish a new station outside the main line. The train (on the Yelachenahalli side) was to use the Peenya Industry depot track. The train coming from Nagasandra side had to be diverted to Peenya Industry.
V Anbu Kumar, who took over as KSRTC general manager last week, said, "We will examine the feasibility of running link buses between the terminal and the metro stations."
Plan to move sidelined buses
The Department of Transportation had previously planned to relocate the KSRTC and public and private interstate buses (coming from the Nelamanagala side) to use the terminal. KSRTC had to abandon plans to move buses to Tumakuru, Pavagada, Davanagere, Hassan and Chikkamagaluru due to poor attendance.
Railway enthusiast Naveen Prasanna said, "KSRTC could have suggested the station at its Peenya
bus terminal
before the alignment of the Green Line metro was finalized. Now, it's too late. It is not technically and financially viable to install a station now. This will lead to severe operational constraints."
He added that KSRTC could swap Peenya land with BMTC. "The location of the terminal is not ideal for long-distance passengers due to poor accessibility."