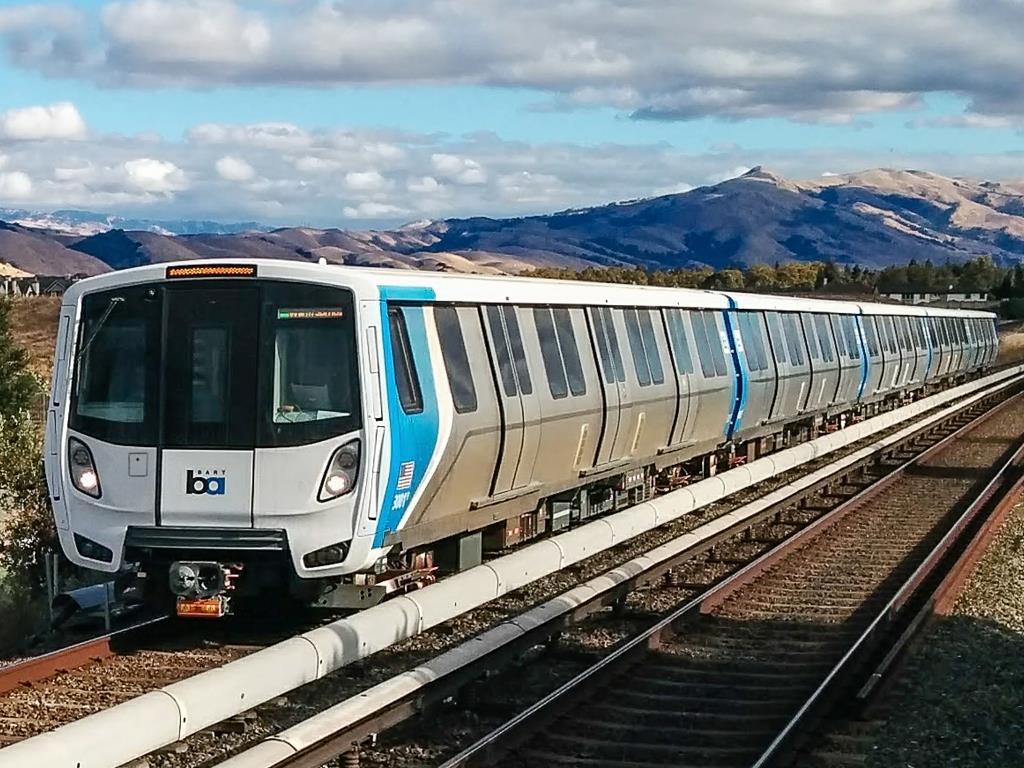 Bay Area Rapid Transit District (BART) expansion project to be delayed
According to a Federal Transit Administration (FTA) study obtained through a Public Records Act request, the start of the San Francisco Bay Area Rapid Transit District (BART) expansion project could be delayed until 2034. , a four-year extension of the current plan.
The VTA calendar has changed in recent months. Local transportation officials have added 10 months to their tunnel operating schedule and reduced their projections for the tunnel's construction rate to around 36 feet per day.
Look for construction leads
Still, FTA officials say the tunnel will be built without causing longer-term disruptions to Santa Clara Street, as some business owners have feared.
Project overview
The San Jose BART Extension, also known as the Silicon Valley Extension, is an ongoing project to extend the Bay Area Rapid Transit (BART) system from its former endpoint in Alameda County to the Fremont station, to Santa Clara County in California via the East Bay.
The first phase was the Warm Springs BART expansion, which cost US$790 million and ended at the new Warm Springs/South Fremont station. The expansion and new station opened in 2017 after construction began in 2009.
The second phase, known as Phase I of the Silicon Valley BART Expansion or Berryessa Expansion, is worth US$2.3 billion and includes two additional stations, Milpitas and Berryessa/North San Jose . Construction began in 2012, and the extension and its two new stations were inaugurated on June 12, 2020, with public service beginning the following day.
Also Read: AirTrain Extension at San Francisco International Airport Completed
The BART Silicon Valley Phase II project, as it is officially known, will extend BART service from the recently opened Berryessa station in northeast San Jose to downtown San Jose and the city of Santa Clara.
It will include four stations, a maintenance facility and five miles of subway tunnel. The Santa Clara Valley Transportation Authority is in charge of the project, which is the largest infrastructure project in Santa Clara County history.
reported earlier
October 2020
FTA announces US$1.2 billion grant for BART project in San Francisco, California
The U.S. Department of Transportation's Federal Transit Administration (FTA) announced a US$1.2 billion grant agreement with the San Francisco Bay Area Rapid Transit District (BART) for the Transbay Corridor Core Capacity project in San Francisco, California.
The project will improve the capacity of the existing BART heavy rail system between the city of Oakland and downtown San Francisco. The total cost of the project is US$2.7 billion with funding of US$1.2 billion committed through FTA's Capital Investment Grants (CIG) program.
Also Read: Construction of Vancouver Broadway Subway in Canada Set to Begin
Bay Area Rapid Transit District (BART)
According to FTA Deputy Administrator K. Jane Williams, this investment in California will improve public transportation and support economic recovery in the Bay Area. "This project will allow BART to operate additional trains through the Transbay Tube, helping to reduce congestion and increase capacity in this critical corridor," he said.
He further added that the federal funding is an economic stimulus for the Bay Area as the project will create jobs and help communities recover from the COVID-19 public health emergency.
FTA's CIG program provides funding for major transit infrastructure projects nationwide. Projects accepted into the program must go through a multi-year, multi-step process as required by law in order to be considered for receiving program funds.
With this announcement, FTA has advanced funding for 40 new CIG projects across the country under the current government since January 20, 2017, totaling approximately US$10.7 billion in funding commitments.