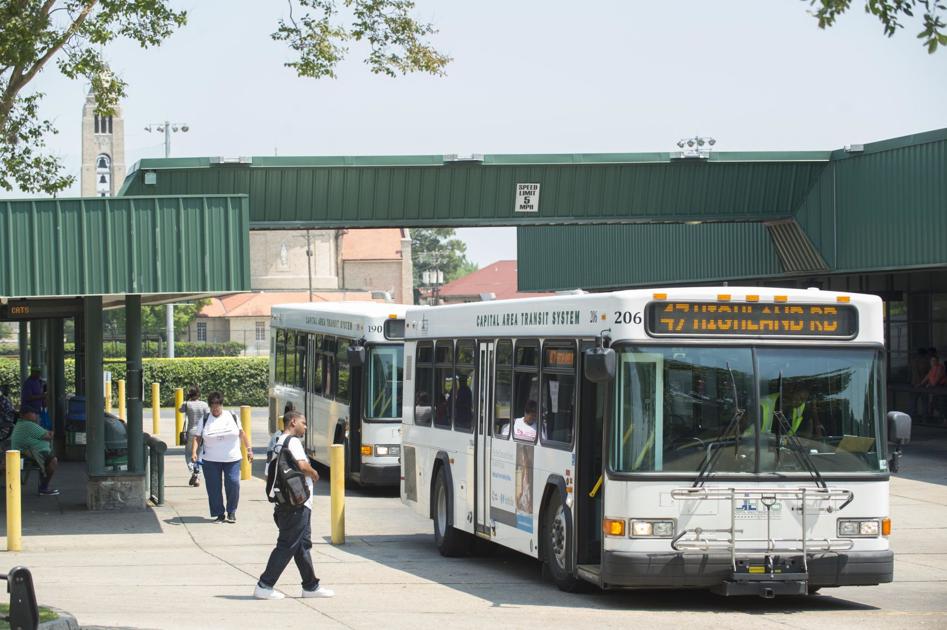 A third of CATS buses have been deactivated by heat, supply shortages. These vans filled the void. | New
[ad_1]
More than a third of the buses operated by the Baton Rouge bus system were out of service due to mechanical issues for much of the past week, forcing four white minivans into service to minimize disruption, have said officials of the Capital Area Transit System.
A mixture of high temperatures outside, problems with the system's new electric buses, and a lack of parts due to supply chain issues caused by the pandemic have led to the downtime of 24 of the 61 buses. from CATS from Monday to Wednesday. Ten buses broke down as of Friday afternoon, but vans were no longer needed for filling, officials said.
"It's rare, but we just felt the need to do what we needed to do to get these customers where they needed to go, so the minivan was the option at that time," said Dwana Williams. , COO of CATS. .
Voters will be asked in October to extend a property tax that generates millions of dollars a year for the Baton Rouge bus system.
CATS's maintenance department repaired 22 buses between Monday and Wednesday at the height of the outages, said Micah Anthony, maintenance manager.
"My guys worked really hard last week and worked wonders," Anthony said.
This was made difficult despite the limited number of parts available due to an overdue national order from the system's bus manufacturer, GILLIG, LLC, said
The repairs were complicated by a shortage of parts. When maintenance personnel ordered new parts in May, the manufacturer, GILLIG, LLC, said there was a national backlog.
The backlog on some parts could last until early 2022, Anthony said.
The scorching heat of the past week made matters worse. The air conditioning units malfunctioned, the brakes overheated and water entered the compressors on "a few" of the system's new electric buses, Anthony said.
The average age of the fleet is 6.5 years, below the industry standard of 7, Anthony said.
Forty-four buses are normally used each day of the week to cover all CATS routes, Williams said. At one point, 24 buses broke down.
So the system turned to vans, which are owned by CATS and marked as CATS vehicles because they were the easiest way to avoid significant disruption to passengers, Williams said.
"It was quick thinking, quick action to use this resource until we can get our fleet up to speed," said Williams.
The vans were used Monday through Thursday on Route 20, North Acadian Thrwy, and Route 60, Medical Corridor, both of which are low-traffic routes, Williams said.
This is not the first time that CATS has used vans to fill its buses; it did so in 2014 and again in 2015 at a time when the system's fleet was much older, Williams said.
System buses only allow 16 people at a time – about half of their capacity – due to COVID-19 restrictions. The vans were only able to carry two people at a time due to the restrictions, and the system received no complaints from riders, Williams said.
The vans do not comply with the Americans with Disabilities Act, Williams said, but safeguards were in place to ensure that proper transportation could be requested if a van driver encountered a passenger in need of a compliant vehicle. the ADA.
"Our job is to connect people to what matters," said Williams. "When I see people stranded in the streets because they have no way, we do what we can to get people to where they need to go. "
[ad_2]