A press release from MultiCare.
Pierce Transit is planning South Sound's first Bus Rapid Transit (BRT) line along a 14.4 mile portion of Pacific Avenue / SR-7 between downtown Tacoma and Spanaway. Today, Pierce Transit and MultiCare Health System announced that MultiCare will support the agency's work to ensure residents along the route have easy access to public transit by acting as official sponsor of the BRT line. . Transportation can affect access to health services, social services, employment and educational opportunities. In keeping with the missions of the two organizations, their agreement will improve the quality of life and help build healthy communities.
"Public transit is not only a great way to travel, it also promotes a healthy lifestyle. The partnership between Pierce Transit and MultiCare is therefore natural, "said Mike Griffus, CEO of Pierce Transit. "This new transportation option will provide people with a fast and convenient way to get to medical appointments, jobs and other important destinations while promoting a cleaner environment."
Bus Rapid Transit is a new type of service from Pierce Transit that is designed to carry more passengers with higher speed, reliability and frequency than a standard bus. Often referred to as "wheeled light rail", the service has many features designed to move passengers faster and provide additional amenities, such as prepaid fares; raised platforms and multiple doors for quick boarding; buses that run every 10-15 minutes; traffic lights that give priority to public transit; larger buses with room on board for bicycles; easy access to wheelchairs; and real-time arrival information at stations. BRT systems typically include new safety features, such as improved lighting at stations and additional crosswalks along the route.
"Building healthy communities is more than just access to medical care. Said Bill Robertson, President and CEO of MultiCare. "That is why we are committed to doing everything possible to ensure that the mental, physical, economic and other social needs of the people we serve are met, including access to transportation. "
This BRT line, tentatively scheduled to open in 2025, will serve a corridor currently served by Pierce Transit Route 1, which has the agency's largest ridership. The line will pass through six federally recognized Opportunity Zones and serve a very diverse community; nearly 22 percent of people living in the region are below the poverty line and 7 percent speak a language other than English at home. The new line also passes through three MultiCare medical establishments to facilitate access to health services.

As a sponsor of the BRT line, MultiCare's name will appear on BRT buses, at train stations, and other BRT items, such as tickets and ATMs. The organization will also have naming rights to two BRT stations near the MultiCare locations and at the Tacoma Dome station transit hub. Other organizations may sponsor stations along the line, but
MultiCare remains the exclusive sponsor of the line itself. MultiCare will also work with Pierce Transit on an official name for this BRT line. The name will be distinct from the name "Stream", chosen by the Pierce Transit Board of Commissioners to apply to the entire Pierce Transit BRT system, including this line and future BRT lines.
The agreement signed by Pierce Transit and MultiCare spans 28 years, with MultiCare making annual payments starting around $ 300,000 and ending the 28th year around $ 512,000. Pierce Transit will use the funds for general operation and maintenance of the BRT line.
In late May, the Federal Transit Administration recommended this BRT project for funding of $ 75.2 million, and it was included in President Biden's proposed budget. The remaining funding for the project is already coming from other sources, including $ 60 million in Sound Transit 3 funds.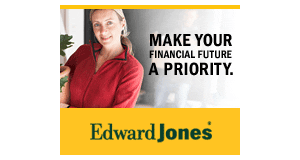 For more information on the Stream Bus Rapid Transit system, visit RideStream.org.